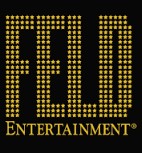 No Longer Accepting Applications
Location

Palmetto, FL, USA
Job Type
 Job Description
Assist with managing operations and sales on Feld Touring Production. Responsible for equipment maintenance, distribution, logistics, and refurbishments. Oversees distribution team members; trains and mentors other staff members; support and enforce Feld policies and procedures.

Essential Job Functions
1. Responsible for all concession equipment, to include:
Ensure all stand equipment is in good clean working condition
Ensure music systems are working properly
Stand equipment inventory for all sales personnel
Equipment carnet information (international)
Communicate trailer/container repairs to show personnel
2. Transportation:
Responsible for scheduling, coordination, and communication related to transportation of stock & equipment
Responsible for load-in and load-out procedures and all safety procedures in and around the trailer/container
Spotting of trailers/containers, ice merchandisers, etc.
Vehicle coordination and maintenance
3. Manages hotel room assignments and provides housing oversight of all FCP personnel residing in show hotel including:
Compliance of company standards / policies related to show hotels
Assist with personnel problems related to company housing and/or hotel concerns.
Personnel room assignment
Key inventory
4. Responsible for implementing proper issuing procedures. Oversee to ensure proper stock handling and inventories are taken as required or requested.
5. Purchasing, to include:
Responsible for the ordering of all local commodities for each engagement
Verify invoices and provide payments when necessary
Order equipment and spare parts via MRO
Cleaning supplies
6. Responsible for all electrical requirements. Ensure proper lighting is used on all sales locations and look for improvements at all times.
7. Ensure proper sanitation and trash pick-up is carried out on the sales floor and at the issue trailers/containers.
8. Concourse sales and supervision:
Repair and replace broken display equipment
Always look for new ways to display merchandise to increase revenue
Monitor sales floor and customer traffic, striving for a professional and positive customer service-oriented atmosphere
Continuously promote upbeat and positive attitude towards sales
Help ensure all sales personnel are in the correct uniform and selling areas
Handle customer complaints
9. Public Health Mitigation responsibilities:
Responsible for temperature checks and any questionnaires required for all FCP personnel on all work days
Responsible for making sure all mitigation policies on the concourse comply with company and building policies
Responsible for instructing sales personnel on proper mitigation practices
Responsible for mitigation compliance in and around FCP trailers
Document information in post engagement report regarding how mitigation was implemented in each venue
10. Agency Vendors:
Responsible for setting up agency vendors needed for each engagement according to company protocol.
Responsible for onsite management of agency vendors
Qualifications Required
Associate Degree in Business or 2+ years of retail management
Valid Driver's license
Valid Passport
Highly organized
Excellent written and oral communication skills
Computer skills – Microsoft Office
Ability to travel 100%
Multi-lingual a plus
Ability to lift 25LBs