National Training Complex (NTC) Operations Intern
USA Baseball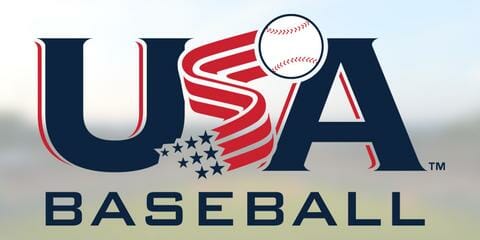 No Longer Accepting Applications
 Job Description
Start Date: March 1, 2021 
End Date: August 29, 2021
*Full-time hours (40+ hours per week).
*This is a paid position.
All USA Baseball employees will operate under a remote work plan for the 2021 season. All employees will be expected to work remotely during business hours, Monday through Friday from 9 a.m. - 5 p.m. ET, unless otherwise scheduled by your supervisor or during USA Baseball sanctioned events. If assigned to work an event, employees will work on-site at an assigned facility. USA Baseball will implement strict COVID-19 guidelines for all events in 2021 in order to protect the long-term health and safety for its employees and participants.

Position Reports To: Senior Director, NTC Operations (James Vick)
Background: The USA Baseball National Training Complex (NTC) opened in 2007 and has since hosted the 2011 Pan American Team, 2009 USA Baseball World Cup Team, 2008 United States Olympic Baseball Team and the 2008 University of North Carolina at Chapel Hill Tar Heels home baseball schedule. This year the National Training Complex will once again serve as the host site for the National High School Invitational, various Collegiate National Team games, Olympic Team Training, 15U National Team Training, and the annual National Team Identification Series.
Position Responsibilities:
Serve as the on-site, day-to-day liaison between USA Baseball and the Town of Cary during all USA Baseball events at the NTC.
Work with the Senior Director of NTC Operations to hire and manage game day staff for USA Baseball events at the NTC.
Manage all facility operational needs for the USA Baseball National Team programs and USA Baseball events at the NTC.
Assist in set-up for all USA Baseball events at the NTC including signage, field set-up, and game-day staff.
Provide assistance with the receiving and distribution of USA Baseball's National Team equipment.
Support retail department in receiving and inventory of officially licensed merchandise for the USA Baseball Team Store.
Assist in the operation of additional USA Baseball events, National Team programming and other departments within USA Baseball (alumni relations, merchandising, travel services, etc.) with various tasks as necessary.
Qualifications Required
Flexible schedule and weekend availability for all USA Baseball events taking place at the National Training Complex in Cary, N.C.
Proficient in Microsoft office
Lift/Carry up to 50 lbs.
Strong interpersonal and written communication skill.
Required Education:
All candidates should be in possession of, or working towards, a bachelor's degree.