General Manager
Shanahan & Company Sports Management llc -Blowfish Baseball Club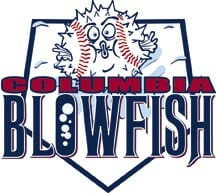 Job Description
We are looking for a self motivated, passionate, results-driven General Manager to direct our organization which include daily business operations, managing budget, and improving revenue.
Your duties and responsibilities will include (but not limited to) overseeing the day to day operations of the club, assist in the development of marketing/promotional strategies, with a major concentration on sales including corporate sponsorships, advanced group sales, season memberships, renewals and other revenue streams.
1. Work with ownership in all phases of running the franchise including retail/merchandising, food and beverage, stadium operations, media relations and team operations. This includes all stadium events and rentals as well as community events club is involved with.
2. Serve as a leader in corporate sales including, season memberships, advertising and groups on an on-going year round basis.
3. Work directly with League office and officials in baseball operations.
4. Implement sales training and procedures, lead distribution, checklists, and scripts to establish a consistent sales effort.
5. Attend monthly chamber/community functions on a regular and on-going basis.
6.. Oversee game day events scheduling/directing for all team members, stadium setup and shutdown.
Qualifications Required
Qualifications include experience in management of professional or amateur sports sales and operations ie. Minor League Baseball or Summer Collegiate Baseball.
Strong leadership qualities.
Excellent communication skills.
Highly organized and sales driven
Strong work ethic.
Good interpersonal skills.
Attention to detail.
Proactive nature.
We are an equal opportunity employer and all qualified applicants will receive consideration for employment without regard to race, color, religion, sex, national origin, disability status, protected veteran status, or any other characteristic protected by law.