Adult Hockey Coordinator (Ford Ice Center)
Nashville Predators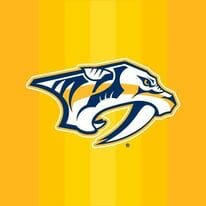 Location

Nashville, TN, USA
Job Type
 Job Description
Job Title:  Adult Hockey Coordinator (Full-Time)
Status: Exempt
Department:  Hockey Programming                                         
Job Reports To:   Amateur Hockey & Fan Development Director
Major Responsibilities/Activities: 
Coordinate Adult Hockey programming for Ford Ice Center Antioch including but not limited to development, planning, organizing and promoting Adult Hockey leagues, clinics and tournaments.
Work closely with Hockey Director in the recruitment of captains, teams and officials
Maintains active communication of all issues and opportunities with Hockey Director.
Creates game schedules for all adult divisions.
Prepares information that is distributed to captains, players, sponsors, staff and officials regarding program policies and operations.
Oversee discipline of on-ice incidents during games or tournaments
Assist in the evaluation of players for proper placement in divisions within leagues and programs.
Helps to hire, guide and develop special event staff, scoreboard operators and officials.
Develop programming for internal Officials seminars, adult camps and clinics.
Assist in the organization of clinics and camps with outside organizations.
Maintain a strong relationship within the Adult Hockey community to help drive traffic to Open Hockey and Drop in Hockey.
Assist Youth Hockey Coordinator run on-ice programming for internal camps and clinics
Evaluates programs and services and makes recommendations based on findings.
Assist others within the Ford Ice Center organization to promote the facility.
Perform other duties as assigned by the Hockey Director or General Manager.
Qualifications Required
18+ years old.
Four-year (4) degree in Sports Management, Recreation, Business Management or a related field from an accredited college or university
Five (5) years of hockey playing experience
Equivalent combination of education and experience may be taken into consideration
Current USA Coaching Certification (Level 1 minimum)
Complete training of USA Hockey Safe Sport program
Experience planning and running Youth and Adult Hockey tournaments
Experience organizing, coaching, and coordinating a competitive travel program
Must possess strong problem-solving, interpersonal, conflict resolution and communication skills.
Ability to work nights, weekends and holidays.
Ability to work long hours on event days.
Must be polite, cooperative and work well with others.
Computer proficiency in Microsoft Office Programs and Scheduling
As a condition of employment, qualified applicant will be subject to a background investigation, including a criminal history check, previous employment verification and character references.
Possess a valid driver's license, possess a suitable driving history and be insurable by FIC's insurance carrier.
Knowledge of the hockey community in the Middle Tennessee area
Computer proficiency in Microsoft Office and Scheduling
Essential Physical Functions:
Must be able to lift fifty (50) pounds.
Ability to work under extreme pressure to meet strict deadlines.
Physical activities include sitting, walking, standing, bending, squatting, climbing stairs, kneeling, twisting, lifting, grasping, balancing and handling of materials, and working with arms raised for prolonged periods.
Exposure to bright lights, extreme temperatures, loud noise, dust.
Ability to work with and around water and ice and to work at or below freezing temperatures for extended periods of time.
Ability to work in a cold environment.
Wearing face mask and/or Personal Protective Equipment (PPE) for long periods of time.
Equipment Used:
Including but not limited to office equipment, industrial equipment, hockey equipment and scoreboard equipment.