Manager I, Communications
Texas Rangers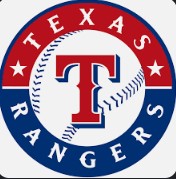 Job Description
Prepare press materials for Rangers business and community activities, including press releases, press kits, story pitches, and talking points.
Develop strategic plans for communications opportunities with business and community related announcements and initiatives.
Publicize and promote Rangers business and community activities via interaction with local, regional, and national print, internet, and electronic media.
Responsibility for internal communication of Rangers business and community activities.
Interact with individual business and community departments within the organization in order to assist with media outreach. This includes close interaction with the Director of Marketing and PR for Rangers Events to proactively promote and publicize non-MLB events and games at Globe Life Field and Globe Life Park via media and social outreach.
Schedule interviews and media opportunities for Rangers executives and personnel on business and community issues and initiatives.
In absence of EVP/Communications, acting as organization spokesperson for business and community issues.
Production and writing of editorial copy for Rangers publications and web site for business and community activities and initiatives.
Assistance with miscellaneous communications and media projects and events, including press conferences, media conference and Zoom calls, and media luncheons.
Assistance in other areas of the Communications/Media Relations departments as needed.
Qualifications Required
College degree required
Minimum of two years' experience in related communications field
Proficient in Microsoft software and Adobe Creative Cloud
Self starter, multi-task oriented with minimal supervision
Ability to delegate responsibility to others
Excellent written and public speaking skills, interpersonal skills, and decision-making skills
Must be available to work nights and weekends as game and event duties require.