Video Producer/ Editor
Arizona Coyotes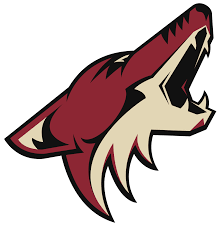 Location

Glendale, AZ, USA
Job Type
 Job Description
Job Title: Video Producer/Editor         
Department: Content & Entertainment Experience
Reporting: Director of Production
Status: Exempt
Job Summary 
The Arizona Coyotes Content Team is looking for an experienced video and production storyteller to join their production team. This shooter/editor would join a forward-thinking/out-of-the-box group of creatives tasked with telling the most dynamic and engaging stories in professional sports.
Tasks and Responsibilities:
Produce, Shoot, and Edit video features for in-arena and digital platforms
Shoot and Edit a wide variety of stories and activations
Create and Develop fresh/relevant ideas that take us beyond the sport
Assist with the gathering/production/loading of visual assets on game days.
Collaborate on the departmental cataloguing/organization of projects and data inventories
Other duties as assigned.
Qualifications Required
Strong experience in Adobe Premiere (experience in other aspects of Adobe Creative Suite preferred)
Experience shooting with DSLR and/or Mirrorless Cameras and Photo Lenses
Ability to work independently and see projects through completion.
Must be able to work nights, weekends and holidays.
Creativity and ability to bring innovative ideas and narratives
Strong attention to detail and ability to follow brand guidelines.
Strong passion for film history and knowledge of the various techniques associated with a broad variety of film genre
Education and Formal Training:
Bachelor's Degree or comparable Arts Degree
Please include a video reel of your work