Post Graduate Intern – Ticket Office
Rocket City Trash Pandas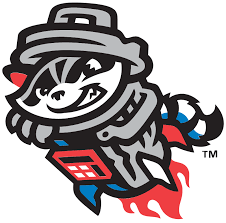 Job Description
BallCorps, LLC, owner and operator of the Rocket City Trash Pandas, Double-A affiliate of the Los Angeles Angels, is searching for Post Graduate Interns for the Ticket Office. This is a full-time, non-exempt position with a starting pay of minimum wage and requires a season long commitment, extending through September 2021. The Post Graduate Intern reports directly to the Box Office Manager.
Position Overview
 We are looking for an enthusiastic Post-Graduate Ticket Intern to provide support to our management team and provide excellent customer service to our patrons.  A Post-Graduate Ticket Intern assists in the day-to-day operation of the Ticket Office. This candidate must be able to learn quickly and function in a fast-paced and dynamic environment.  In addition, candidates for this role must have strong customer service and data entry skills, a positive attitude, and a passion for sports.
It is our goal to make every guest experience at Toyota Field as pleasant and enjoyable as possible. This is an excellent way to launch your career in professional sports.  The Post Graduate Ticket Intern will assist the Ticket Operations Department with all aspects of sales and ticket operations including order processing, sales, ticket printing, and payment.
Responsibilities
Provide excellent customer service and care to all customers and prospects.
Sell admission tickets from the box office.
Keep daily balance sheet of all cash received and tickets sold.
Fill orders (phone, internet, and walk-up) single game ticket orders.
Actively seek new clients and maintain working relationships.
Answers questions concerning game times, game delays or rainchecks.
Assign new season ticket locations.
Assist in overseeing both Toyota Field ticket offices during all events.
Assist the group sales department daily.
Assist with tarp pulls when necessary.
Assist in creating routines for promotional entertainment.
Distribute promotional items designed to help increase fan spirit and attendance at games.
Deliver pocket schedules.
Fill group ticket orders for picnics, group tickets, birthdays and team parties, special events, and more.
Interact with fans before, during and after the games.
Keep upbeat atmosphere before, during and after games.
Maintain mascot costume.
Perform as mascot in various situations.
Other duties as assigned.
Qualifications Required
Excellent customer service skills and telephone etiquette.
Self-motivated, organized and detail oriented.
Ability to work as part of a team and take initiative independent of direct supervision and is productive each day.
Ability to solve problems quickly and work efficiently in an intense environment.
Supreme attention to detail.
Ability to prioritize and manage multiple projects.
Excellent written and verbal communication skills.
Good working knowledge of computer programs including Microsoft Word, Excel, Power Point, and Outlook.
Ability and willingness to work a variety of hours including early mornings, nights, weekends, and holidays
Ticket and money handling experience a plus, but not required.
Working Conditions
This job operates in an office environment located at Toyota Field.
Must be willing to work early mornings, nights, weekends, and holidays.
This position uses standard office equipment such as computers, phones, tablets, and copiers.
During games and events, may be exposed to extreme weather conditions.