Manager, Research
Detroit Pistons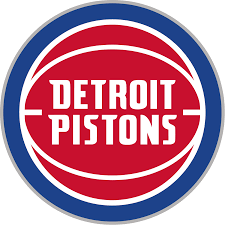 Job Description
We are looking for a Manager, Research, that will be responsible for the formation and execution of internal research projects and for running the successful completion of external, 3rd party, research projects. You will be the primary point of contact for extracting and providing insights from data systems such as Scarborough, Repucom, and Nielsen, etc. in support of partnership sales pitches and recaps, geographic marketing insights, and other organizational data needs. We are looking for a team member with a positive, upbeat attitude that can lead and connect with a diverse population!
What you'll be doing
Generating market research reports from Scarborough.
Assisting with Corporate Partnership sales pitches and recap reporting.
Participating in Corporate Partnership brainstorming sessions.
Coaching Partnership Sales team in understanding and presenting data.
Assisting with the successful execution of internal focus groups.
Executing internal and handling external customer surveys.
Creating customer profiles from frequency reports and data appends.
Host regular organizational research meetings for targeted audiences that assists in disseminating relevant findings from research initiatives.
Exhibit strong teamwork and facilitate collaboration between departments when preparing solutions.
Ability to extrapolate information, provide thoughts and give organizational direction.
Qualifications Required
Bachelor's degree from accredited university required.
3-5 years of experience in market research preferred.
Outstanding communication skills, both written and verbal, and the ability to collaborate effectively with all levels of the organization.
Exhibits strong organizational and time management skills with the ability to effectively coordinate and accomplish multiple tasks simultaneously.
Ability to work autonomously and in a team environment.
Ability to run multiple project timelines simultaneously and meet deadlines.
Has a positive and upbeat attitude.
Self-motivated and innovative, inquisitive by nature.
Sophisticated MS Office skills – Excel, PowerPoint, etc.