Account Executive, Rangers Events
Texas Rangers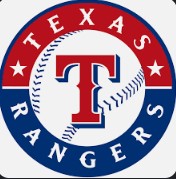 No Longer Accepting Applications
Location

Arlington, TX, USA
Job Type
 Job Description
Self-generate new sales opportunities by prospecting, cold-calling, inbound lead follow-up and emails
Oversees the customer sales experiences from initial event discussions, event negotiations, license agreement advancement and hand-over to the Rangers Events operations team.
Works with Rangers Events operations team to develop accurate event cost estimates prior to execution of the event contract.
Ensures billing accuracy and conducts bill reviews with the clients prior to processing the final bill.
Coordinates food and beverage discussions, menu tastings and delivery of F&B experience alongside the Globe Life Field catering team.
Coordinates and communicates verbally and in writing with customer (internal and external) regarding event details prior to execution of the license agreement.
Follows up with customer post-event.
Makes presence known to customer at all times during this process.
Stays available to solve problems and/or suggest alternatives to previous arrangements.
Identifies operational challenges associated with his/her group and works with Rangers Events and Globe Life Field staff and customer to solve these challenges and/or develop alternative solutions.
Conducts pre- and post-event meetings as required to review/communicate group needs and feedback.
Solicits feedback from Rangers Events and Globe Life Field departments to identify areas for improvement to enhance the customer's experience.
Other duties may be assigned.
Qualifications Required
Bachelor's degree from an accredited college or university in Business, Sports Management, Marketing or related field.
3 - 5 years of sales or related experience preferred.
Good organizational and administration skills.
Positive attitude and good communication skills.
Commitment to delivering world-class customer service.
Have a strong work ethic and a desire to build a career in professional sports and venue management.