Senior Director, Sales and Booking
Texas Rangers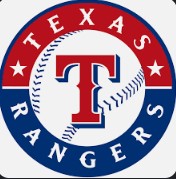 Location

Arlington, TX, USA
Job Type
 Job Description
Creating and maintaining organized sales records and reporting
Oversees and develops daily sales, operations and business operations.
Developing and implementing sales and growth strategies.
Training sales and operations managers and additional support staff.
Creating and managing budgets.
Evaluating performance and productivity.
Analyzing accounting and financial data.
Research, identify and pursue growth opportunities with sponsorship sales, events and real estate opportunities at Globe Life Park.
Generating reports and giving presentations.
Maximizes efficiency in oversight of the facility operations while ensuring Globe Life Park is well maintained and remains a source of pride for the City of Arlington
Analyze data to optimize sales effort
Works with the Assistant Vice President to create & implement sales strategies.
Works with the Director of Marketing & PR to develop marketing strategies as well as track social media data reporting
Establish active communication and engagement with staff.
Works closely with the Assistant Vice President and Manager of Administration on booking & oversight of the master calendar
Stay up to date with latest sales trends and best practices.
Ensure that the building is prepared for events, site visits & other activities
Actively engaged in the community & seeking out future business opportunities
Other responsibilities as assigned.
Qualifications Required
Experience working in fast-paced environment, with prior venue management experience.
Excellent written and verbal communication skills.
Microsoft Office Skills (Outlook, Word, Excel, PowerPoint).
Self-starter with great organizational skills, ability to multi-task, and is extremely driven.
Sound judgment and ability to tactfully exercise authority with respect to third parties as needed.
BA or BS Degree preferred with an additional 5-7 years of experience working in events and venue management.
Candidate will need the flexibility to work beyond normal office hours, including nights and weekends.