Account Manager, Premium Sales
Jacksonville Jaguars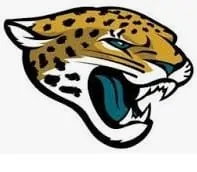 No Longer Accepting Applications
Location

Jacksonville, FL, USA
Job Type
 Job Description
Focus on full season suite leases, single & multi game suite rentals, premium season ticket packages, & premium group tickets.
Meet or exceed all new business, renewal, and premium sales goals for the Jacksonville Jaguars, Bold Events/Daily's Place, Florida vs. Georgia and TaxSlayer Gator Bowl.
Generating prospects through cold calling, networking and face-to-face appointments.
Manage assigned accounts to ensure renewal, provide exceptional customer service, and upsell into additional assets.
Anticipate, respond to, and resolve all complaints, requests, and inquiries from your current account base; handle difficult fans and situations in a calm and professional manner, ensuring that each fan interaction results in increased loyalty to the team.
Maintain computerized records of all touch points with clients and prospects in CRM system and Archtics ticketing system.
Work assigned sales, promotional and team events during games and outside normal business hours.
Qualifications Required
Values direct, honest communication at all levels of the organization.
Demonstrates personal accountability; not afraid to make tough decisions, gains input from others and moves decisions forward in the organization.
Is results oriented and drives the team and the organization for results in order to improve bottom line performance.
Displays interpersonal confidence.
Strong interpersonal skills; can effectively communicate and relate to all levels within and outside the organization; creates and builds positive and productive relationships.
Overall flexible and adaptable. Responds quickly and effectively to changing trends and circumstances; embraces change and welcomes fresh perspectives; learns from past mistakes and adjusts accordingly.
Passion for providing excellent service and developing personal relationships. o Highly self-motivated with the desire to be successful.