Sales Internship 2021
Normal Cornbelters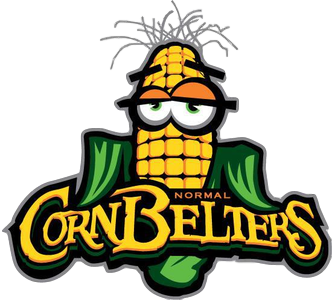 Job Description
The Normal CornBelters Baseball Team, a member of the Prospect League, are seeking Sales Interns for the 2021 season. Roles will be assigned based on the individual's experience and ability following an interview process to determine the best fit within the organization.
2021 Internship Roles
Group Sales - Assist with the prospecting, planning, and execution of group nights.
Corporate Sales - Develop new business opportunities with an emphasis on corporate and business sector prospects.
Sponsorship Support - Assist in the execution of corporate partnership contracts.
Box Office (Spring/Summer 2021) - Provide support within the CornBelters Box Office.
Duties and Responsibilities
Provide reporting information by maintaining and being able to produce on a regular basis accurate reports of call volume, sales and account maintenance.
Assist with the planning and execution of season and corporate ticket holder events, benefits, information sessions, renewal campaigns, and call campaigns.
Participate as a team member through meetings and offer support to other team members to maximize customer service, retention efforts, and sales performance.
Oversee execution of the client amenities and services to optimize client experience, satisfaction, maximize sales profitability and enhance retention efforts.
Interact with other Normal CornBelters departments to provide a cooperative, client-oriented focus for all ticket related operations.
Identify sales opportunities through networking and outreach within the local market.
Qualifications Required
Excellent organizational skills and proficient in Microsoft Office programs.
Self-starter who is motivated to build new programs and exceed expectations.
Strong customer service skills that showcase a positive and enthusiastic approach to customers so as to convey a positive image and respond to clients in a timely manner.
Excellent communication skills both written and verbal, detail oriented, strong problem solving and decision-making abilities.
Night and weekend work required, including working special events.
Compensation 
This is an unpaid position. Internships are eligible for college credit, as well as future placement in part-time and full-time positions with the CornBelters