Marketing and Communications Internship
Normal Cornbelters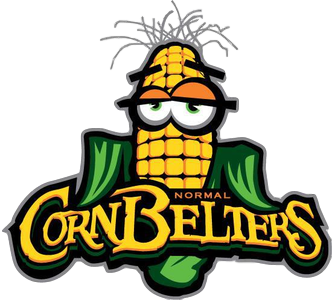 Job Description
The Normal CornBelters Baseball Team, a member of the Prospect League, are seeking Marketing & Communications Interns for the 2021 season. Roles will be assigned based on the individual's experience and ability following an interview process to determine the best fit within the organization.
2021 Internship Roles
Public Relations & Communications: Manage day to day duties to connect our organization with the local public and media outlets via press releases and feature stories.
Digital & Social Media: Assist with the creation, management, and execution of social media and newsletter campaigns.
Duties and Responsibilities
-Ability to write and present business proposals to prospective clients.
-Assess and research market competition in order to develop accurate and influential marketing plans.
-Manage social media campaigns and day-to-day activities including content development and management.
-Ensure an effective and professional image to customers and present an accurate portrayal of business strategies across all social media platforms.
-Analyze the effectiveness of online campaigns by collecting data and producing reports.
-Identify sales opportunities through networking and outreach within the local market.
Qualifications Required
-Excellent organizational skills and a self-starter with a creative mind. -Displays in-depth knowledge and understanding of social media platforms (Facebook, Twitter, Instagram, YouTube, etc.). -Previous experience in writing press releases and media pieces. -Maintains excellent writing and language skills. -Strong attention to detail while being able to manage multiple projects simultaneously in a fast paced work environment. -Night and weekend work required, including working special events.
Compensation -This is an unpaid position. Internships are eligible for college credit, as well as future placement in part-time and full-time positions with the CornBelters.