Event & Operations Coordinator | Subaru Park
Spectra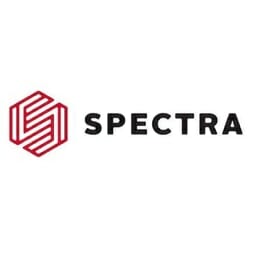 No Longer Accepting Applications
Location

Chester, PA, USA
Job Type
 Job Description
Advance each game/event/show with appropriate team/promoter representative in a timely fashion
Communicates all event information to the appropriate Departments and staff
Gathers information from event's Security Director regarding Event Security Plan; relays information to the Event & Operations Manager
Gathers accurate event seating information with the Box Office Manager and Operations Manager, and ensures that event set-ups are accurate
Communicates in a timely manner with each Department Head regarding specific needs and information for each event
Prepares and distributes Event Data Sheet to all staff and Departments in a timely manner
Prepares post event report for all events coordinated
Preparation of and submission of expenses for event settlement. Attend settlement if required
Prepare Event estimates as assigned by General Manager or their designate
Assist in the management for all services and activities involved in maintenance and operations, including HVAC, electrical, mechanical, plumbing, chillers, refrigeration, ice making, boilers and associated equipment.
Help select, train, motivate and evaluate staff; provide or coordinate staff training; work with employees to correct deficiencies; implement discipline and termination procedures.
Plan, direct, coordinate, and review the work plan for facility maintenance and operations; meet with staff to identify and resolve problems; assign work activities, projects and programs; monitor work flow; review and evaluate work products, methods and procedures.
Participate in the development and administration of the Operations budget; forecast of additional funds needed for staffing, equipment, materials, and supplies; monitor and approve expenditures; implement adjustments as necessary.
Oversee the set-up of events; coordinate facility arrangements with concessionaires and vendors; direct and monitor the work of contractors, engineers, and architects on building projects.
Order supplies and materials for maintenance programs within budget guidelines; receive and maintain supplies.
Perform other duties and responsibilities as required.
Qualifications Required
Experience in building maintenance including supervisory responsibility.
BA degree preferred
Familiarity with OSHA requirements.
Ability to climb stairs and lift 40 lbs, unaided.
Demonstrated knowledge of Event Services and Events
Knowledge of supervisory principles with an emphasis in working with and training "casual" staff
Able to work flexible and sometimes demanding schedules (including: nights, weekends, and holidays)