Seasonal Game Day Technical Director
Memphis Redbirds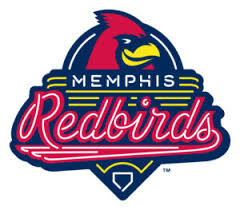 Location

Memphis, TN, USA
Job Type
 Job Description
As the Game Day Technical Director, you will be responsible for producing high quality in-stadium productions for the Memphis Redbirds and Memphis 901 FC as well as produce high end broadcasts for both teams that will appear on MiLB.TV and ESPN +.
Primary Responsibilities:
Coordinates the efforts of all technical operators during Memphis Redbirds and Memphis 901 FC games.
Executes error-free commands for camera cuts, effects, graphics, and takes; Executes video transitions and special effects; Checking and switching between video sources during the broadcast
Works with Stadium Entertainment Manager and Ballpark Entertainment Coordinator to deliver a clean and high energy broadcast.
Pre-records halftime segments and game preview segments for each Redbirds & 901 FC home game.
Tests and troubleshoots camera and replay feeds to ensure proper operation prior to each Redbirds and 901 FC game.
Qualifications Required
Previous experience as a technical director (2 years minimum).
Preferred experience serving as a technical director for live sporting events
Preferred knowledge of Ross Switchers
Strong knowledge of baseball and or soccer.
Excellent communication skills
Knowledge of Ross Xpression and Newtek 3Play systems
Must be flexible, capable of handling multiple assignments, and work well under pressure.
Ability to attend most home Memphis Redbirds/Memphis 901 FC games and arrive on time before each game.