Food & Beverage Staff
Forward Madison FC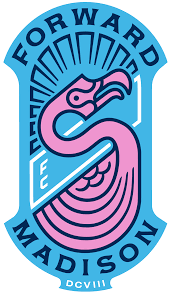 Location

Madison, WI, USA
Job Type
 Job Description
Breese Stevens Field & Forward Madison FC are looking for qualified, customer service oriented, and outgoing individuals to work at this premier outdoor event venue during our 2020 season. We ask that you complete our online application process prior to interviewing for any of our available positions. Breese Stevens Field is an Equal Opportunity Employer and all applicants will receive equal consideration for employment.
All interested candidates must apply online on our website at https://breesestevensfield.com/employment/
We are hiring various event day positions to assist with operations at Breese Stevens Field. Various events at the stadium include Forward Madison FC soccer matches, Madison Radicals Ultimate Frisbee, Madison East High football, large-scale concerts, and various festivals/entertainment. We are willing to work around existing schedules, however ability to work Thursday, Friday and Saturday nights is a must. A perfect job for students looking for extra summer work opportunities.
Overview: Forward Madison FC and Breese Stevens Field are seeking individuals who are interested in the food & beverage operations on game-days, concerts, and special events as needed. This category offers a variety of positions including cashiers, runners, grillers, dishwashers, and warehouse staff.
Responsibilities:
Provide excellent customer service
Closely adhere to the health and sanitation guidelines set by Breese Stevens Field management
Must be at least 14 years old with flexible schedule
Strong communication skills
Willing to work hard, have fun, and learn
Qualifications Required
Cashiers – Cashiers are the face of the Breese Stevens Field food and beverage experience. They are expected to greet and accommodate customers with a positive attitude and a smile.  Cashiers are responsible for managing cash and credit transactions at each of our concessions areas while processing accurate and timely concessions orders. Interested candidates should have a positive attitude, outgoing personality and work well in group settings.
Concessions (RUNNERS) – Runners serve as liaisons between the Grillers and Cashiers to fill the customer's order. They're focus is on efficiently receiving the customer's order from the cashier and working with the grillers to produce the products that they need to complete the order. Runners are accessible to customers and should be helpful and responsive to their wants, needs, and concerns. Interested candidates should have a positive attitude and work well in group settings.
Compensation: *Subject to previous work experience*