Ticketing Service Specialist | Part-Time| Dallas Fair Park
Spectra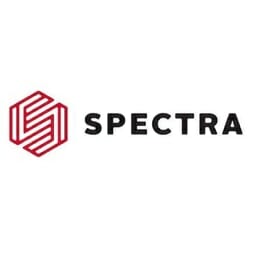 Job Description
The Ticketing Service Specialist is a part-time, event-based position that is responsible for ticket sales and guest services for shows or events. The amount of hours an employee will work is dependent on the venue's event schedule.
Responsibilities
Opens and or closes ticket window as required.
Deal knowledgeably, pleasantly, and professionally with the general public on the telephone and in person.
Collect proper amount for purchase of tickets/coupons as well as issue proper number of tickets/coupons and correct change with efficiency and accuracy.
Knows, understands, and informs customers of the refund/exchange policy.
Maintains accurate count when selling hard tickets or accesses computer for count of computer printed tickets.
Maintains knowledge of all event information and seating charts.
Reconcile all monies received from ticket/coupon sales and orders.
Completes daily ticket sales report. Keeps accurate daily balance sheet of cash received and tickets sold; balances sales and change bank and submits cash to Box Office supervisor or manager for audit.
Fills reservations for seats by telephone or mail, handles Will-Call window according to procedures, or other related duties as assigned by supervisor.
Demonstrates excellent customer service skills; responds promptly to customer needs, responds to requests for service and assistance, able to work independently and handle most box office questions without assistance.
Stays familiar with all paperwork and documents used in the Box Office.  Fill them out properly and completely.  This includes balance sheets, accessible order forms, mailing list forms, etc.
Efficiently and courteously answers questions concerning prices, seating and events. Gives information concerning coming attractions.
Files various records and reports. Performs related clerical work as assigned.
Maintains knowledge on venue/event directions, locations, and information.
Other duties as assigned by the Senior Box Office Manager/Assistant Manager.
Qualifications Required
High school diploma or general education degree (GED)
A minimum of 1 year money handling experience.
A minimum of 1 year of customer service experience.
Ability to count money, make change accurately.
Ability to listen and follow instructions.
Ability to input data into a computer to record sales transactions.
Ability to work independently and as a member of the team.
Good communications skills. Listens and gets clarification; Responds well to questions. Able to read and interpret written information.
Good problem solving skills and organizational ability.
Good customer service skills and sense of public relations.
Knowledge of venue ticketing systems; knowledge of the Paciolan Ticketing Platform desirable.
Strong customer service skills.
Proficiency using Microsoft Office Products (Word, Excel, PowerPoint, and Outlook) and ticketing systems.
Bi-lingual (English & Spanish) preferred
Flexibility to work nights, weekend and holidays, required.