Marketing, Social Media & Community Relations Assistant Internship
Florida Everblades Professional Hockey Club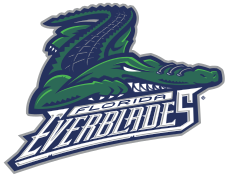 Job Description
DEPARTMENT: Marketing, PR & Community Relations
INTERNSHIP:  Marketing, Social Media & Community Relations Assistant (UNPAID COLLEGE CREDIT ONLY)
DIRECT REPORT: Director of Marketing, PR & Community Relations
( April 2021 - August 2021 )
PURPOSE OF POSITION:
Reporting to the Director of Marketing, PR & Community Relations and working with the Marketing, PR & Community Relations coordinator, this position is responsible for assisting in a variety of projects including all Everblades marketing, social media, website, PR and community relations. This position will work closely with Marketing, PR & Community Relations team on many outreach programs that include the involvement of players, mascot, and Everbabes. This position will also be responsible for some elements of game night production and pre-game preparation during the season.
MAJOR AREAS OF RESPONSIBILITY AND RESULTS EXPECTED:
Social Media
Responsible for maintaining all online marketing and social media outlets and including players/coaches into social media such as Facebook, Twitter, Instagram, Tik Tok, LinkedIn, Pinterest, Text, and E-mail marketing along with assistance from the Marketing, PR & Community Relations team
Oversee social media strategy and implementation for all online assets and mobile apps.
Ensure responses to questions and comments are done timely and appropriately for all social media implementation.
Ensure that all promotions and ticket packages are being promoted across all social media platforms in a timely and effective manner.
Broadcast home and/or away games determined by team and schedule via social media.
Marketing 
Execute and assist in planning in-market promotions
Work with Director of Marketing, PR & Community Relations along with the Executive Vice President of Business Development to develop a marketing plan with the local media and help implement and execute the plan
Research promotional programs for integration into Marketing Plan/Promotional Calendar
Track and analyze all media placement for the Everblades throughout the season and/or planning stages leading up the upcoming season.
Oversee the marketing plan and schedule and assure the print, radio, and TV ads are submitted in a timely manner.
Community/Public Relations
Manage any and all community outreach programs and any other community event by ensuring mascot, player, and Everbabes appearances and all communication with the entities.
Responsible for maintaining the website along with assistance from the Marketing, PR & Community Relations team.
Responsible for handling the request for all player, mascot, and Everbabes appearances both inside and outside the Hertz Arena
Work with Marketing, PR & Community Relations team coordinating all player appearances in the community, making sure a calendar of events is in place with the team and staff
Assist the Marketing, PR & Community relations team on all aspects of Public & Community relations including media, community appearances, website, press releases, magazine editorial, and team involvement with the office/promotions
Assist the editorial side of all publications including but not limited to game program, media guide, game program insert and game notes
Assist with the monitoring of the press entrance to grant admission to working press
Game Night (In – Season Only) 
Manage all social media platforms in creation and implementing of game night content
Work directly with the Everbabes Captain in developing all aspects of the dance, skating and promotional team.
Assist Event/Game Night Coordinator and Game Night Assistant on game day activities which would include but not limited to tailgate parties, locker room signs, table diagrams, concourse passes, intermission promotions, kid of the game, puck drops, etc.
Assist audio/visual staff as it relates to dealing with players for production and video shoots
Other
Assist team in selling all related ticket packages, corporate partnership packages, suites, etc. for the Florida Everblades season
Adherence to all Arena policies and procedures and other duties as assigned by management
Qualifications Required
A degree in marketing, communications, social media, or a related field
Ability to shoot video and have knowledge of video editing software is a plus
Extensive knowledge of Instagram, Facebook, Twitter, Tik Tok, and YouTube
Knowledge about Ice Hockey, the ECHL and the Florida Everblades
Must have basic knowledge of Photoshop
Must have flexible hours including weekends and nights
Attention to detail and creativity
Excellent communication and customer service skills
Demonstrated ability to work in fast paced multidisciplinary team environment
SPECIFIC SKILLS/ QUALIFICATIONS FOR OPTIMUM JOB PERFORMANCE:
Strong organizational skills
Computer Literate; strong knowledge of Microsoft Office and graphics programs such as Illustrator
Must work flexible hours to include business workweek and events
Cooperative attitude
Dependability
Strong leadership skills
Excellent verbal and written communication skills
Strong people skills
Able to respond quickly, calmly and professionally to event-related problems and emergencies