In-house Security
KeyBank Center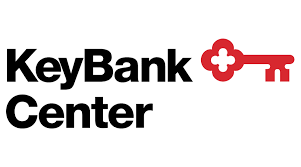 Location

Buffalo, NY, USA
Job Type
 Job Description
Monitor assigned areas within the assigned properties to ensure guest safety and compliance with building policy;
Greet, monitor, and control the movements of patrons, visitors, employees, and contractors;
Conduct varying levels of screening of guests, employees and visitors as directed;
Monitor all electronic systems (fire board, alarm panel, cameras, access system);
Create documentation for all pertinent events and maintain daily log sheets;
Remain calm and professional in all situations;
Report pertinent information to supervisor;
Conduct routine surveillance rounds in and around the assigned properties including the outside perimeter.
Scheduled Hours
Saturday, Sunday, and Monday from 12:00 a.m.  -  8:00 a.m.; Tuesday from 12:00 a.m. - 4:00 p.m.
Qualifications Required
High School Diploma or Equivalent;
Must be able to obtain New York State security guard certification and be of good character;
Three to five years previous law enforcement or security experience is preferred;
Must be able to work effectively with limited supervision at times;
Must be able to work irregular hours that include varying shifts (days, evening, overnights), weekends, holidays, and mandatory overtime when needed.
Physical Requirements
Must be able to stand, sit, walk for extended and varying periods of time;
Must be able to walk stairs;
Must be able to lift up to 50 lbs.;
Must be willing and able to respond to emergent situations.