Sales & Fan Services Associate – Practicum/Internship/Experience/Work Study
University Of Toledo Athletics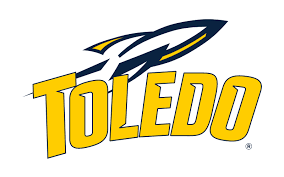 Job Description
Job Title:  Sales & Fan Services Associate – Practicum/Internship/Experience/Work Study
Location: University of Toledo
Ticket Office Fan Service Associate
The Aspire Group, in partnership with the University of Toledo Athletic Department is looking for Part-Time Sales and Fan Service Associates.   We want self-motivated individuals who may be interested in a future career in customer service and sales.  This is great opportunity to get professional customer service, event planning, sales, and operations experience in a sports environment.
Description:
This position reports to the Director of Ticket Sales & Operations and Director of Ticket Sales & Service, assisting with daily operational duties. *NOTE: while this position is unpaid, it can be used for class credit or federal work study programs.* A flexible schedule including weekend and night shifts are occasionally required. This position also assists with staff marketing and sales events on campus and in the local community.
Job Duties: 
Help the ticket department achieve its annual attendance and revenue goals.
Assist in the daily operations of the Athletic Department.
Maintain relationships with existing clients to ensure long-term partnerships.
Handle questions regarding individual tickets, season ticket plans, and group outings.
Make outgoing calls and contacts in order to generate new sales and attract new companies/fans.
Distribute season ticket, group, and individual ticket information to existing and potential clients.
Follow up with fans who request and receive season ticket and group outing information.
Sell individual tickets, season ticket plans, and group outings for various University events and all events held at Savage Arena and the Glass Bowl.
Work home athletic events as needed.
Interact with other team members to help insure a positive environment.
Perform other responsibilities and duties as assigned.
Qualifications Required
Outstanding customer service and communication skills.
Strong computer skills - Windows, Word and Excel.
Being comfortable working in a high-volume, fast-paced environment.
Attention to detail and highly organized with cash handling experience.