Communications Officer
Canadian Centre for Ethics in Sport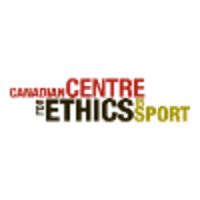 No Longer Accepting Applications
 Job Description
The Communications Officer contributes to the operations of the CCES by developing and implementing internal and external communication programs to support the organization's vision and strategic goals. The Communications Officer is responsible for drafting media releases, advisory notes and providing assistance in maintaining corporate websites. The incumbent will research, write, edit, and proofread media, education, promotional and marketing materials, including brochures, website copy, presentations, scripts and briefing notes as well as other communication tools. The Communications Officer also assists in the promotion of the organization's brand identity and public image and manages social media accounts as required.
Qualifications Required
Bachelor degree in the field of communications, education, sport, health and/or social science or equivalent combination of education and experience
A minimum two years' experience in a relevant position, knowledge of the Canadian sport community preferred
Proven project coordination skills including the ability to prioritize, meet deadlines, work under pressure and adapt to a fast-paced changing environment while maintaining attention to detail
Excellent interpersonal skills, ability to learn quickly and self-motivate while working independently and/or collaborating as part of a team
Experience with various social media platforms and the ability to write and develop various communication pieces
Ability to give presentations
Proficient in MS Word, Excel, PowerPoint, Outlook
Excellent English verbal and written communication skills
Excellent French verbal and written communication skills
The employer is committed to creating an inclusive and diverse work environment and is proud to be an equal opportunity employer. All qualified applicants will receive consideration for employment without regard to race, ancestry, place of origin, colour, ethnic origin, citizenship, creed, sex, sexual orientation, age, marital status, family status or disability.