Seasonal Assistant Groundskeeper
Frederick Keys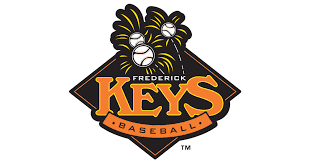 Location

Frederick, MD, USA
Job Type
 Job Description
Assist in planning, supervising and executing the maintenance of  Nymeo Field at Harry Grove Stadium.
The Assistant Groundskeeper is a seasonal position which runs From May 1st thru September.
The Assistant Groundskeeper is an important part of maintaining a state of the art playing surface.
They will be involved in all on field maintenance including mowing, field marking, fertilization, irrigation, mound and plate repair, edging, skin maintenance, tarping, batting practice setup and breakdown, aerification, and set up for extra events that will be held at Nymeo Field.
The Assistant Groundskeeper will also be overseeing other grounds crew members.
Qualifications Required
Candidates must have prior turf experience along with a strong work ethic, a desire to learn and have working knowledge of the maintenance of sports fields; the seeding, sodding and maintenance practices for sports field turfgrass; the characteristics and proper use of various fertilizers and soil conditioners, herbicides and pest control methods and materials; and irrigation system, including, pumps and automatic controls.
Candidates must be available to start in May and able to work throughout the entire season.
A degree in turf or a related field is preferred but quality of prior experience will be considered heavily if candidate has no formal education.
Candidate must be able to work long hours during the season including weekends and holidays.
Compensation 
$1,500 monthly stipend
Free membership to Golds Gym
Meals on game days