Digital Coach
Weight Watchers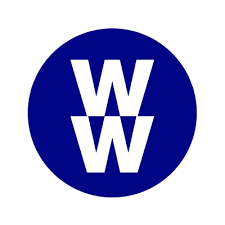 No Longer Accepting Applications
Location
Oakville, ON, Canada
Remote
Job Type
 Job Description
Digital 360 Coaches help members develop healthy habits by eating healthier, while still enjoying foods they love, moving more, sleeping better, and shifting their mindset. In this position, the Virtual Community Coach is responsible for coaching members toward reaching their wellness goals using the WW program and behaviour change techniques through a digital community platform. Coaches will form strong online communities via a live virtual experience, and will develop and share wellness content across social platforms.
Qualifications Required
Bachelor's degree required, preferably in Nutrition, Health, Wellness, or as a Registered Dietitian; Master's desired. Commensurate experience, including certifications in these areas would be acceptable.
3 years experience as a health, wellness, nutrition or fitness facilitator in developing social media content and previous health and wellness coaching experience preferred.
3 years coaching experience (skill coaching - focus on supporting members to be successful on a wellness journey and developing strategies that allow members to find their own best solutions) preferred
Passion for wellness and healthy lifestyle, and supporting others to achieve wellness and weight management goals.
Experience with media training and video experience required
Passion for WW brand and either currently lives the program or is ready to
Places high value on encouraging sustainable, science-backed approaches to wellness. Can easily separate facts from fads and provide guidance to others on how to do the same.
Comfortable communicating and sharing a personal wellness journey through digital medium to show members and potential members how you "live the brand" and to reinforce behavior change principles.
This role will be regionally based in various locations throughout the US and in various WW market locations in order to speak to and support members/consumers in those locations.
Verbal and written English language business proficiency.
The employer is committed to creating an inclusive and diverse work environment and is proud to be an equal opportunity employer. All qualified applicants will receive consideration for employment without regard to race, ancestry, place of origin, colour, ethnic origin, citizenship, creed, sex, sexual orientation, age, marital status, family status or disability.