Retail Operations Intern
Memphis Redbirds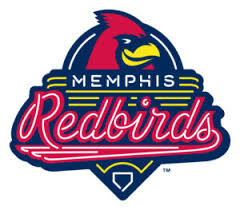 Location

Memphis, TN, USA
Job Type
 Job Description
Retail Operations Intern
Seasonal / Part-time
Memphis Redbirds/Memphis 901 FC /AutoZone Park
Hourly Rate:  $10 / hr
Job Summary: 
The Retail Operations Intern will assist in managing the Memphis Redbirds, Memphis 901 FC and AutoZone Park team store & e-commerce platforms. Position will work with our management staff to assist in designing, ordering and fulfilling of merchandise as well as managing all points of sale for our organizations.  This person must be highly motivated individually with excellent interpersonal skills.
Essential Duties and Responsibilities:
Assist with merchandise design, purchasing, pricing and inventory for two professional sports teams.
Assist in maintaining inventory and ensure items are in stock and labeled correctly
Assist with communicating to licensed suppliers and adequately order inventory to keep the store and satellite locations properly stocked with fast-moving product
Staying current with the latest retail trends and incorporating ideas into the product mix
Rotating inventory from event to event to optimize sales opportunities
Manage and fulfill e-commerce sales timely and efficiently
Work with marketing department on identifying and scheduling promotions and flash sales to optimize e-commerce opportunities and drive revenue
Keep retail locations and surrounding spaces clean, sanitized and safe
Assist in hiring, training and motivating game-day staff
Assist in assuring proper execution of product set-up and visual merchandising strategies
Assist in managing internal product and special order strategies corporately as needed.
Assist with daily ticket sales and will call for normal box office M-F operations
Flexibility to work weekends, nights and holidays; participating in covering of field as necessary
Assist with setting up and fulfillment of special events, and other stadium operation functions
Assist with tarp pulls and other turf management projects
Perform other duties as assigned by management
Qualifications Required
Minimum of 1 year in retail management and inventory management experience
Experience in RetailPro preferred
Ticketing experience a plus
Professional experience in a high-volume retail operation
Demonstrated knowledge of practices and principles of retail sales/management and accounting
Proficient in Microsoft Office and Adobe Suite
Excellent interpersonal, verbal and written communication skills; ability to communicate effectively at all levels both internally and externally
Able to work flexible hours, including nights, weekends and holidays
Physical Demands:
Required to work long hours standing.
Required to work in various weather conditions including cold, rain, heat, etc.
Use of computer, sitting, standing, reaching with arms and hands, climbing, balancing, stooping, bending, lifting of items up to 35lbs, pushing, pulling, kneeling, and/or crouching.