Director, Content Strategy
Sportsnet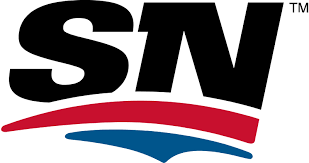 No Longer Accepting Applications
 Job Description
Sportsnet is looking for an innovative, creative, and engaging leader to join our Original Content and Marketing team in the role of Director, Content Strategy to help unlock the science behind our storytelling. You  will work closely with all content pillars and platform partners to provide strategic direction, analysis, and insight that fuels the development of world class Content. You will also be tasked with leveraging Sportsnet's impressive portfolio of rights, valuable partnerships, incredible stable of talent, and new & emerging technologies to innovate and engage our fans in new and exciting ways. This role will also oversee our web content team and the curation & production operations for all of Sportsnet's Social Media efforts.
Qualifications Required
Sports fandom and a healthy obsession with social media and fan engagement
No fear of failing and failing fast in order to ensure we are constantly innovating our approaches to content
A deep knowledge of all content platforms including the best ways to leverage each platform to connect with our audiences and build our brands through storytelling
Experience in end-to-end content development, implementation, and measurement
A desire to connect sports fans to new content and new ways of engaging around the sports they love
Passion and belief in the power of analytics to drive better decision making
The employer is committed to creating an inclusive and diverse work environment and is proud to be an equal opportunity employer. All qualified applicants will receive consideration for employment without regard to race, ancestry, place of origin, colour, ethnic origin, citizenship, creed, sex, sexual orientation, age, marital status, family status or disability.