Director of Food & Beverage
Southern Illinois Miners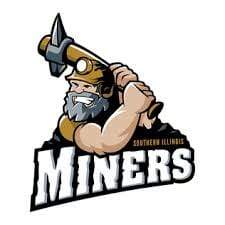 Job Description
The Director of Food & Beverage is responsible for the overall food service operation at Rent One Park, including all concessions and catering venues. Responsibilities of the Director of Food & Beverage may include but not limited to managing capital investments in food service equipment and developing exciting new menus for the concessions. Daily responsibilities including monitoring food and labor cost daily, establishing vendor relationships, ordering, and receiving food and beverage products, maintaining proper inventory levels, and ensuring the cleanliness of all food venues, as well as training of all concessions staff.
The Director of Food & Beverage must possess strong management qualities. This position directs at least 3-4 full-time food service managers in concessions and catering and overseeing approximately 50 hourly employees.
Strong communication skills are a must in this position. Communication is imperative with the employees, vendors, and fan.
Compensation:
We offer a competitive salary as well as a comprehensive benefits package including health, dental, and life insurance.
Qualifications Required
Qualifications:
Experience managing food service operation a must, experience in a sports or stadium venue a major plus
2+ years' experience in the food service industry
Strong written, verbal, and interpersonal communication skills
Ability to effectively manage a team and large seasonal workforce
Applicants can apply through teamworkonline.com
Apply Online
The employer is committed to creating an inclusive and diverse work environment and is proud to be an equal opportunity employer. All qualified applicants will receive consideration for employment without regard to race, ancestry, place of origin, colour, ethnic origin, citizenship, creed, sex, sexual orientation, age, marital status, family status or disability.