Community Relations & Fan Engagement Internship
Normal Cornbelters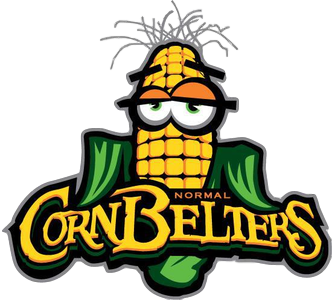 Location

Normal, IL, USA
Job Type
 Job Description
The Normal CornBelters Baseball Team, a member of the Prospect League, are seeking Community Relations & Fan Engagement Interns for the 2021 season. Positions are available starting in January and may continue through the 2021 season.
2021 Internship Roles
Community Relations: Assist with the planning and execution of community programs and events (including set-up and tear-down of display booths), hand out promotional materials, data collection, and mascot appearances.
Street Team: Promote the CornBelters by distributing marketing materials.
Fun Crew: (Game Days) Engage fans during games through t-shirt tosses, the kids corner activity area, and on-field promotions.
Duties and Responsibilities
Assist with the planning and execution of team and community events while serving as a representative of the CornBelters.
Participate as a team member through meetings and offer support to other team members to maximize customer service, retention efforts, and sales performance.
Interact with other CornBelters departments to provide a cooperative, client-oriented focus for all fan engagement and ticket sales related operations.
Identify sales opportunities through networking and outreach within the local market.
Distribute team marketing and sales materials.
Prepare accurate weekly reports and analysis for executive team management; be able to communicate details about upcoming events and opportunities within the community. Perform game/event requirements and other projects as requested.
Qualifications Required
Excellent communication skills both written and verbal.
Self-starter who is motivated to build new programs and exceed expectations.
Superior customer service skills that showcase a positive and enthusiastic approach to customers so as to convey a positive image and respond to clients in a timely manner.
Proficient in Microsoft Office programs.
Night and weekend work required, including working special events.
Compensation
This is an unpaid position. Internships are eligible for college credit, as well as future placement in part-time and full-time positions with the CornBelters.