CONVERSION MANAGER
Climate Pledge Arena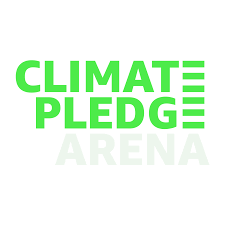 Location

Seattle, WA, USA
Job Type
 Job Description
We are building a championship organization that serves our fans, community and business partners through world class sports and entertainment. We believe that Winning Matters, our Fans come first, with risk comes reward, great teams can achieve unimaginable results, honoring the Pacific Northwest is our duty and driving the business is our responsibility.
A $930 million redevelopment of the New Arena at Seattle Center (NASC) will transform a facility, formerly known as Key Arena, built originally for the 1962 Seattle World's Fair into a world class, state-of-the-art City jewel and destination. Located in the heart of Seattle's Uptown Neighborhood, the new venue will offer a truly unique and intimate experience for NHL, WNBA Seattle Storm, concerts and other entertainment events, while preserving the historic nature of Seattle Center and its surroundings. This project will be a completely new arena beneath its existing historic-landmark roof that will remain in place. Arena is under construction now, projected opening Summer 2021. 32nd NHL franchise will begin play in 2021-2022 season.
Position Summary:
The Conversion Manager will be responsible for supervising all Conversion's staff and related equipment.
Essential Duties & Responsibilities:
Effectively manage the Conversion departments within a labor setting.
Help with Installing an NHL quality ice surface.
Proven ability to efficiently and safely build and teardown all types of stages and related equipment.
Knowledge in operations and maintenance of a dual rise seating riser systems.
Knowledge of setting up for NHL Ice hockey, Basketball, concerts, and special events inside and outside of the venue.
Maintaining of equipment and vehicles used in an arena conversion department.
Experience in a union labor setting.
Strong understanding of building blueprints, memos, event details, and concert set ups to ensure a safe environment for all staff and Guests.
Strong mechanical ability to fix, repair, and maintain complex arena conversion systems on own or with the help of the manufacturer.
A forward thinking and solution centric leader that helps drives innovation within the department.  A proven team player and solid cross-departmental collaborator.
Oversee all hiring, training, and discipline of full-time and part-time staff.
Experience in setting up and maintaining a CMMS program.
Experience in setting up and maintaining service contracts with service providers.
Assist department Directors and Vice President in creating and maintaining both capital and operating budgets.
Maintain, repair, organize, and clean all conversion related equipment.
Assist in safety coordination for department.
Qualifications Required
7+ years working in a multipurpose arena with ice and basketball.
Experience in conversions in a multipurpose arena.
Experience in operating, repairing, and maintain retractable seating section including dual risers systems.
Must be adaptable with the ability to work under pressure to meet deadlines.
Strong verbal and written communication skills, with an expert ability to present and communicate new ideas and concepts.
Extremely organized and detail oriented, resourceful, quick learner and able to handle multiple projects simultaneously.
Exceptional experience in leading, motivating and developing employees.
A high degree of personal integrity and consistently put the interests of the organization first.
Must be a fierce communicator and cross-organizational collaborator.
Preferred Experience & Qualifications:
Operations experience with large-scale events in a stadium or concert setting of a similar size (18,000 seats) is highly desirable.
Strong mechanical ability to fix, repair, and maintain complex arena conversion systems on own or with the help of the manufacturer.
Working Conditions:
Minimal Travel (<10% travel): May be required to travel. Trips may require air travel and/or overnight stay away from home for one or more nights.
Must be able to work a flexible schedule inclusive of weekends, nights and holidays required.
Frequent bending, lifting 50 pounds, sitting, exposure to multiple external elements, extensive walking through the building and exposure to loud noise.