USTA 2021 Undergraduate Diversity & Inclusion Internship Virtual Program
USTA NTC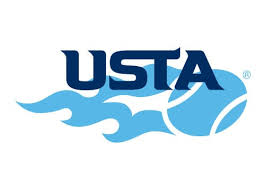 Location

White Plains, NY, USA
Job Type
 Job Description
Paid undergraduate internships assisting the United States Tennis Association business unit with project-driven tasks in areas which include Marketing, D&I, Foundation, Community Tennis, Officiating and others. The internships are 100% Virtual and will run from June 14th through August 6th from Monday through Thursday.
Please select up to two of the Departments 
Pro Circuit/Officiating Departments - Work closely with members of the Pro Circuit and Officiating Departments on designated high-value projects. Intern will assist with US Open planning and preparation, as well as create and manage research projects for Pro Circuit diversity initiatives.
USTA Foundation -The USTA Foundation is seeking an undergraduate intern to assist with various projects to support the mission of the Foundation, to change lives through tennis and education programs. This work would require assistance with but not limited to various event logistics, pre US Open planning, donor management, annual essay contest, varying fundraising initiatives and NJTL network outreach. Intern should have the confidence and professionalism to contact personnel at the organizations in the NJTL network via phone or email.
Recreational Competition (Community Tennis) - will support the recreational competition department in transitioning to a new digital platform and developing education, communication, and marketing strategies around this transition as well as the junior and adult competitive products. These include junior programs and tournaments as well as adult leagues and tournaments. Some tennis knowledge is helpful, but not required.
Adult Leagues and Social Play (Community Tennis) - will work collaboratively with our team's leads for USTA League, Tennis on Campus, and Social Play to help identify opportunities for growth in the under 40 market.  There will be opportunity to learn how these programs work from a multitude of aspects including, administrative, marketing, legal, etc. 
Infrastructure Services - Assist in key initiatives within the parks and recreation field. Assist in managing and inputting key data and statistics in a CRM system in order to better manage tennis construction and renovation projects. Proficiency in Excel and CRM systems required.
Diversity & Inclusion - Working with the D&I team, as well as HR partners, assist in the planning and execution of inclusive education and inclusive leadership development.
Pro Tennis Marketing - Undergraduate marketing intern to support Pro Tennis marketing team on key projects for the US Open, US Open Series and USTA Team Events including trend analysis and competitor audits, email marketing strategy, digital and social content and additional support as needed. 
Qualifications Required
Matriculated undergraduate student entering junior or senior year 2021 and those graduating in December 2021 from an accredited college or university
Qualifications/Other
Ability to effectively communicate, both in writing and verbally, with all levels of management as well as employees
Ability to work well independently as well as in a group environment
Detail-oriented
Excellent organizational skills
High energy level and strong work ethic
Dynamic and positive "can do" attitude
 Excellent customer service skills
 Keen ability to identify and solve problems quickly
Competency with GSuite, MS Word, MS Excel required; social media a plus
Tennis interest a plus, but not required
Bilingual skills also welcome especially Spanish
Must have access to Wi-fi during work hours and be able to connect to video conferencing meetings
Relatives of the USTA National Staff or Section Staff will not be considered.