SPONSORSHIP SCOUT
SponsorUnited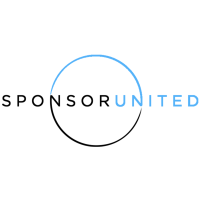 Location

Montreal, QC, Canada
Job Type
 Job Description
SponsorUnited's sports business program, SponsorUniversity, is unlike any other sports program. Participants in this program will get an all-access pass to the sports and entertainment industry and its dynamic relationship with sponsorship, as well as experience with in-person team and event sponsorship scouting. This experience goes beyond the classroom and puts you in the action! The upcoming SponsorUniversity term will run from January-May 2021. This is an unpaid position with the opportunity for academic credit and is entirely remote.
Time needed: 10-15 hours per week
Location: Remote
*Candidates from all countries are encouraged to apply!*
Responsibilities
Complete an online sponsorship training course that will cover the sports and entertainment industry at large and how-to information on using the SponsorUnited platform
Attend multiple professional & collegiate sporting events to collect data on venue advertising
Analyze TV & radio broadcast's sponsorship content during professional sports broadcasts
Conduct in-depth research on digital sponsorships through official professional and non-pro team websites as well as their social media resources
Areas of Focus
North American Pro Sports
NCAA College Sports
International Soccer
E-Sports
Golf & Tennis
Formula 1 & Nascar
Your local sports teams
& many more!
Qualifications Required
Exposure to information that's only seen by professionals above the director level
Qualify for college credit towards degree
Work remotely under a flexible schedule
Weekly supplemental information touching on in-depth aspects of marketing and sponsorship
Earn a certificate of completion upon "graduation" from the program to show off your ability to navigate the SponsorUnited database
Potential opportunities to explore other areas of sports business (i.e. Client Services, Sales, Marketing, Data Analytics, HR, etc.)
Qualifications
Must have 15 hours per week to commit
Must have access to primary local television and radio sports broadcasts
Must have excellent time management and organization skills
Must display strong engagement and initiative