Sport Rehabilitation Therapist
New York City FC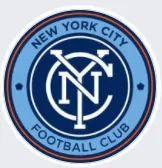 Location

Orangeburg, NY, USA
Job Type
 Job Description
JOB TITLE:  Sport Rehabilitation Therapist
DEPARTMENT:  Sporting Department
REPORTING TO:  Head of High Performance
LOCATION:  Orangeburg, NY
CAREER OPPORTUNITY OVERVIEW:
The Sport Rehabilitation Therapist will assist and where necessary, at the discretion of the Performance Director, lead the delivery of medical and rehabilitation services with the New York City FC first-team players. This role will provide rehabilitation therapy assessments and treatments to reduce the risk of injury occurrence while working as part of the multi-disciplinary team alongside the Medical and Sports Science departments to ensure players have the most appropriate Return to Train (RTT) and Return to Play (RTP) protocols.
KEY RESPONSIBILITIES:
Acute Intervention: To assist in the injury management of all NYCFC 1st team players with the aim of optimizing the healing and recovery process
Injury Prevention: Reduce the risk of injury occurrence within the 1st Team by assisting in the development of appropriate profiling, screening and injury prevention protocols and strategies
Rehabilitation: Design evidence-based protocols for return to full function of the NYCFC 1st Team players and allow them to compete at the highest level while minimizing the risk of reoccurrence of injury
Adapt an interdisciplinary approach of working within the department that includes close links to all areas of the club
Maintain all legal and professional qualifications in relation to own profession
Create relationships with players, staff and NYCFC coaches to support injury rehabilitation needs
Ensure the latest clinical, scientific and technical innovations to practice are incorporated into maintaining the highest level of care
Maintain detailed records for the department of all therapy care in accordance with relevant legislation, policies and procedures
Maintain a complete and up to date physical therapy record in the League-provided electronic medical record system
Qualifications Required
Compliance with club policies
First Team Travel required
Compliance with the club's health and safety procedures as well as other applicable policies from NYCFC
Maintain professional conduct at all times
Track record of working within a multi-disciplinary team
Strong organizational and operational skills to work within team environment
Ability to work in a fast-moving environment
Managing change and embedding new ways of working
To undertake such other duties as may be reasonably expected
A great ability to reflect on current working practice & change when indicated
Be able to demonstrate passion & enthusiasm for your work but maintain a high degree of humility in its delivery & when dealing with others
Show an ability to want to improve at all times
EDUCATION AND EXPERIENCE:
Minimum of 2 years of experience in the field of Sports Medicine/PT
Passed National Physical Therapy Exam
Possess personal professional liability insurance
Required licensure to work in New York
ADDITIONAL REQUIREMENTS:
Applicant must be able to comply with MLS Next Safety and Well-Being policy and any other applicable child safety policies provided to applicants by NYCFC.