Chief Financial Officer
United States Equestrian Federation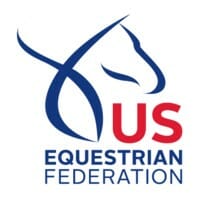 Job Description
Under the general direction of the Chief Executive Officer, this position participates as a member of the senior management team and is responsible for the development and implementation of the strategic plan guiding his/her supervised departments to support organizational strategies and objectives. This position also develops and provides strategic guidance for the effective management of Federation's Accounting and Finance functions and the effective operation of all processing and member service functions within the Federation.
Duties and Responsibilities:
Provide strategic input as a member of the senior management team, particularly in the areas of accounting, finance, transactional processing, budget and financial analysis.
Provide leadership in developing organizational and administrative policies and procedures that provide the appropriate guidance to ensure the Federation operates in accordance with best financial practices, ensures transactions are recorded properly, and that financial reports are prepared in accordance with Generally Accepted Accounting Principles while ensuring the Federation maintains its tax-exempt status.
Develop and implement the annual budget, oversee and participate in the annual audit of the Federation's and the preparation of the Federation's annual tax returns.
Develop and provide to CEO and President, monthly forecasting reports to identify trends and opportunities for the organization to maximize its financial management and potential.
Work with Senior team members to develop P&Ls for programs and operations.
Work with Human Resources to provide development opportunities for Finance Department staff.
Work collaboratively with the Federation's in-house counsel to mitigate financial risk to the Federation.
Qualifications Required
Thorough knowledge of Non-Profit GAAP, Accounting Information Systems, Microsoft Dynamics GP, and spreadsheet and database software required.
Must be capable of handling multiple projects and working with others effectively and professionally.
Must be detail oriented and capable of resolving discrepancies through investigation.
Must have a strong sense of customer service in order to handle inquiries appropriately and in a timely, professional manner.
Education and Experience:
Bachelor's degree (MA/MBA preferred) in Business, Management, Accounting or closely related field required.
CPA or equivalent professional certification is strongly preferred.
At least five to eight years of professional experience, including managing the finance and administration of a mid-sized ($20mm to $35mm) organization (preference given to nonprofit experience).