Sous Chef
Paradise Coast Sports Complex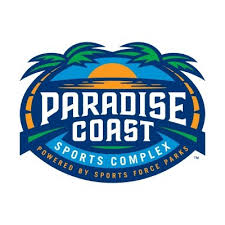 Location

Naples, FL, USA
Job Type
 Job Description
Take responsibility for ensuring food quality and presentation is of the highest level.
Ensure compliance with federal, state, local and company health, safety, sanitation standards are attained Monitor and direct
Ensure team member productivity and performance
Work with the F&B Management and the Director of F&B to create and implement menus.
Assist in coordinating, supervising and directing all needed support for events
Assist in proper training and direction of departmental assistants in compliance with company standards
Assist in monitoring food production and quality of products
Customer engagement and/or Customer Relations Management (CRM) engagement, Food and Beverage locations (counter service and/or food preparation, cooking)
Assist customers in assigned areas to meet their needs and offer recommendations based on the programs and selections offered
Enforces park rules and regulations in assigned area of responsibility. Assists other staff in enforcing general rules and regulations, maintaining order, ensuring safety, and providing quality customer service to the stadium tenants, employees, and guests.
Receive and quickly act upon requests or complaints from guests; refer serious concerns to supervisors. Accompany guests into the front office for a warm transition to receiving assistance.
Maintain an extensive knowledge of the park, and provide quality directions to guests regarding seating, concessions, and essential areas within the park.
Support the operations of the business including complex controls and all other functions in operating a customer service-based environment
Provide exceptional customer service to customers on-site throughout the duration of the tournament/event and offer support during other programing events at the park.
Qualifications Required
1-3 years high-volume culinary experience in a 'la carte
Culinary degree or training preferred
Experience in Bar/Gastro Pub or Catering a plus
Current Food-Safe certification or food handler sanitation certificate required
Strong knowledge of various cooking methods, ingredients, and procedures, current food trends and styles
Even-handed management style and skills; Helpful and friendly, willing to go the extra mile
A good communicator, always suggesting ideas and solutions
Desire to train and develop team members
Time-management skills
Critical thinking and ability to make effective decisions quickly when required
Organized with a great eye for detail
Ability to provide exceptional customer service skills; ability to adhere to Company's Service Standards
Ability to operate personal computer, including ability to effectively use scanning equipment