Technical Director
Somerset Patriots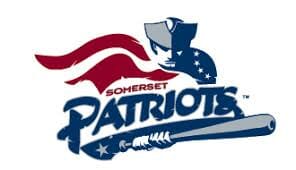 Location

Bridgewater, NJ, USA
Job Type
 Job Description
 New for the 2021 season, the Somerset Patriots have upgraded their entire broadcast setup to meet the standards put forward by Major League Baseball and Minor League Baseball's official streaming platform, MiLB.tv. This calls for the creation of four new positions needed to be filled: Technical Director, Replay Operator, Graphics Operator and Camera Operator(s).
The Patriots are looking for different tiers of employees to fill these positions. Those with professional experience will be given top priority, but the Patriots are also looking for college students and high school students that have an interest in learning more about sports broadcast production.
Compensation: Commensurate with experience
Time Frame/Work Schedule: (Early May 2021– Mid-September 2021): These are all gameday staffer positions that run through the course of the Somerset Patriots 2021 season. The season will run from Tuesday, May 4th through Sunday, September 19th. Candidates with professional experience will be expected to have availability throughout the entire season. College students and high school students are expected to have availability as their schedule allows throughout the spring and summer.
Employees will arrive at the ballpark 2.5 hours before the scheduled time of first pitch. This will allow for proper setup of the equipment, testing of the equipment, and provide employees an opportunity to eat before the game begins. Game times will vary, but have generally started at either 6:35 pm or 7:05 pm most nights and 1:05 pm or 5:05 pm on Sundays. The team will have six-game homestands (Tuesday-Sunday) alternating every other week throughout the season with a pair of exceptions.
Technical Director
The Technical Director will be the chief employee in charge of the game broadcast. This individual will need to not only have expert knowledge/experience with the broadcast software and equipment, but will need to be versatile and willing to help across the board. The ideal candidate will need to feel comfortable taking control of the entire production with a vision for how they want the broadcast to look and how they would like the workflow to operate.
Requirements: 
Previous experience working in broadcast production
Preferred experience working in sports production
Preferred experience leading a broadcast production/ broadcast team
Expert knowledge of broadcast software & cameras
Strong knowledge of baseball and how baseball broadcasts should be presented
Experience using Newtek broadcast software (Tricaster TC1, NC1 IO Studio Module, Tricaster TC1 Replay)
Preferred experience working with Daktronics software and in-house production equipment (Daktronics LiveClips)
Comfort operating cameras as needed (Sony HXR-NX5R and Sony SRG-x400 PTZ)
Responsibilities:
Lead the Somerset Patriots broadcast stream on MiLB.tv
Lead the new video control room, including managing all incoming video from ballpark cameras
Assist the in-house scoreboard operator with camera shots as needed
Direct Replay Operator and Graphics Operator during broadcasts as main point person
Operate NewTek Tricaster TC1 with NC1 IO Studio Module to produce broadcast
Switch camera shots as needed for the broadcast
Communicate via internal intercom system with camera operators to get shots as needed
Prep all broadcast software and equipment prior to the game to ensure it is all ready
Maintain proper audio levels throughout the broadcast
Preferences:
Availability to work most (if not all) games throughout the season
Willingness to teach/mentor younger professionals/students interested in working in broadcast production
Big baseball fan – understands the game, in-game situations, and the power of storytelling through a broadcast
Qualifications Required
Ideal candidates will have at least one year of either professional, collegiate experience or highs school experience operating the needed broadcast software and running a production team.
They need to be able to contribute to the organization both through running the broadcast and the many other facets of pre-production and assisting as needed elsewhere.
Strong, diligent and detail-oriented production skills are heavily preferred, as are experience with post production.
Additionally, candidates will need to have positive attitude, unwavering work ethic and an eagerness to contribute to a fun, fast-moving work atmosphere.