Director, Brock Sports
Brock University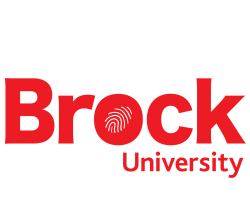 No Longer Accepting Applications
Location
St. Catharines, ON, Canada
Remote
Job Type
 Job Description
Reporting to the Vice-Provost & Associate Vice-President, Students, the Director, Brock Sports is responsible for providing creative and innovative leadership and direction to the University's Brock Sports division. The Director is responsible for developing and leading the strategic vision, community engagement and business development of Brock Sports, which includes the following departments; Brock Sports Athletics, Brock Sports Medicine and Brock Sports Performance.
Expertise is required in the areas of strategic planning, human resource management, financial management, policy development, and building strong and co-operative relationships with local partners, including organizations and community members. The Director will act as an ambassador in the recruitment of top-quality student-athletes with the goal of becoming one of the top university sports programs in the country.
Qualifications Required
Completion of a University undergraduate degree in a related field (preferably Physical Education, Sport Management, Kinesiology, Business Administration, etc.)
At least 10 years of previous and demonstrated leadership experience in athletics management (including finance, HR, risk, fundraising, strategic planning and operations), preferably in an education environment working with professional coaches
5 plus years of managerial, and supervisory experience
An established reputation at the national level related to the field of sport
Proven track record of collaborative leadership, talent development, long term planning and execution
Demonstrated experience in revenue generation in sporting programs
Demonstrated experience in budget development and financial management
Demonstrated expertise in Human Resources management, including recruiting, leading, mentoring and motivating staff
Advanced strategic planning skills and the ability to incorporate broad vision into short-term and long-term goals
Knowledge of interuniversity sport, including understanding the value of sport in Canadian society, in University culture and for individuals
Knowledge of OUA, U Sport policies and procedures
Facility planning and management experience
Expertise in fundraising activities and sponsorship solicitation
Proven knowledge of revenue target successes in sports programming and sports medicine clinic
Exceptional verbal and written communication skills to communicate professionally with internal and external stakeholders
Proven leadership and ability to create a cooperative work environment and develop effective relationships with stakeholders
Highly developed professional judgment, tact, problem-solving and decision-making skills.
The employer is committed to creating an inclusive and diverse work environment and is proud to be an equal opportunity employer. All qualified applicants will receive consideration for employment without regard to race, ancestry, place of origin, colour, ethnic origin, citizenship, creed, sex, sexual orientation, age, marital status, family status or disability.