Director of Food and Beverage/Operations
Evansville Otters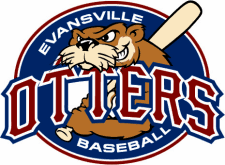 Location

Evansville, IN, USA
Job Type
 Job Description
The Director of Food & Beverage must possess strong management qualities. This position directs 1 full time seasonal assistant and 3-4 interns.
Strong communication skills are a must in this position. Communication is imperative with the employees, vendors, and fan.
Primary Responsibilities:
Order all concession food, drinks, and supplies for the stadium
Implement procedures for maintaining inventory levels and tracking inventory
Hire, train, schedule and manage gameday staff for all events at the stadium. Roughly 80 employees per event
Prepare facilities for opening of high school baseball season
Menu creation and pricing
Additional Responsibilities:
General cleaning and maintenance of facilities
Assist in planning and execution of all non-gameday events
Serve as primary contact for contracted services
Ensure emergency systems are operational and gameday staff are compliant with all health and safety regulations
Qualifications Required
Bachelor's degree from an accredited college or university is preferred.
A minimum of (4) years work experience in sports industry sales with a proven ability to meet deadlines and quotas. Professional image and demeanor.
Proficient computer skills including experience with MS Office products such as Word, Excel, etc. and an ability to learn and master new software programs.
Management experience a plus.
Ability to communicate effectively with current staff members, contacts from partner organizations, interns, and gameday staff.
Strong time management, administrative ability, organization, and customer service skills.
Must be able to work irregular hours including evenings, weekends, and holidays.