Food and Beverage Intern
Rocket City Trash Pandas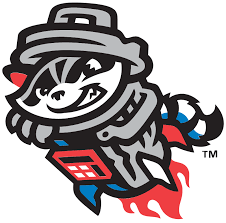 Location

Madison, AL, USA
Job Type
 Job Description
Assist in all aspects of food and beverage operations for all baseball games and special events (non-baseball events) at Toyota Field.
Assist the Food and Beverage Director and other Food and Beverage Managers in all aspects of day to day operations.
Assist in managing over 200 seasonal Food and Beverage employees.
Schedule Game Day employees and assist with work assignments, payroll management and other duties as needed.
Communicate effectively with guests, all levels of management and co-workers.
Maintain the proper care and upkeep of kitchen equipment.
Ability to operate, troubleshoot and train other employees on point of sale systems.
Assist with stocking and preparing concession stands and food carts for all games.
Help maintain cleanliness of stands to meet health code regulations.
Help control inventory, food costs and labor costs.
Ability to work in a fast-paced environment.
Ability to walk, reach, stand, bend and stoop for long periods of time; climb stairs as needed.
Assist with daily office operations.
Ability to lift up to 50 lbs.