Operations Coordinator | Ford Idaho Center
Spectra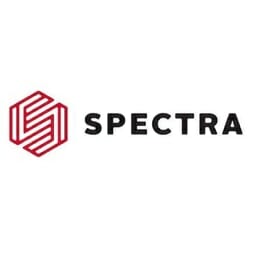 Job Description
The Operations Coordinator oversees the areas of housekeeping, grounds maintenance, room sets and Horse Park services of the Ford Idaho Center. The Operations Coordinator must be able to lead crews (5+) in housekeeping and set ups; responsible for daily check lists and labor allocation sheets.
Responsibilities
Leads teams of 5+ in housekeeping and set ups
Trains and motivates part time staff and temp staff in daily activities
Responsible for thorough execution of daily check lists
Promptly reports any concerns or personnel issues to Operations Management
Verifies and reports information from daily cleaning checklists throughout facility
Responsible for filling out and verifying quality room sets and other event paperwork
Operates an assortment of equipment including: forklifts, pallet jacks, buffers/burnishers, rider sweepers/scrubbers, walk behind scrubbers, blowers, vacuums, snow removal equipment and others as needed.
Handle folding chairs, stacking chairs, tables of various shapes and sizes, drapery and skirting
Responsible for safe use of various supplies including a variety of cleaning chemicals, mops, brooms, shovels and scrapers in completion daily tasks
Responsible for accurately completing room sets
Responsible for assisting Horse Park sets and respective stall cleanings and stall preparations
Direct housekeeping, set up crews, and temporary staff during events
Provide excellent customer service assistance to internal and external clients
Maintain a customer first mentality
Qualifications Required
High school diploma, GED or equivalent required
Must have a demonstrated ability to function in a fast paced, high-pressure environment
Ability to read and accurately interpret event resumes for room sets
Ability to handle multiple tasks at one time and meet deadlines
Experience in public facility strongly preferred
Familiarity with OSHA requirements
Demonstrated experience in handling multiple tasks at one time and meet deadlines
Demonstrated ability and proficiency with various event sets
Must have demonstrated ability to lead large teams of 5+ employees with minimal direction
Superior interpersonal and communication skills
Ability to work both independently and as part of a team
Ability to communicate clearly and concisely in the English language, both orally and in writing
Possession of or ability to obtain a valid driver's license highly desirable
Demonstrated self-starter
Must have open availability to work long hours including nights, weekends and holidays.