Head Groundskeeper (Seasonal)
Missoula PaddleHeads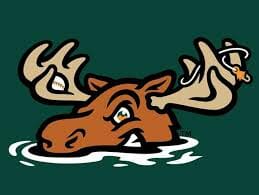 Location

Missoula, MT, USA
Job Type
 Job Description
Oversee the preparation of the playing field for baseball related and special event activity as well as facilitate the set up/breakdown of all necessary equipment for each, implementing a field maintenance regimen to ensure a safe and playable surface.
Manage all field prep including, but not limited to, turf management, fertilization, and disease control, edging, mound and plate prep, warning track maintenance, and infield playing surface maintenance.
Daily work includes mowing, watering, painting/striping, dragging, and assisting in setup and tear down of batting practice.
Schedules and performs turf management practices such as aerating, topdressing, seeding, fertilizing, and maintenance or repairs on irrigation system.
Monitor weather conditions and facilitate infield tarp to ensure playability and player safety.
Perform post-game field and turf maintenance as necessary.
Operate and maintain all equipment in a safe manner and keep in excellent working condition.
Prepare and assist with field and facility winterization.
Assist the Operations Department with stadium operation tasks that relate to the general upkeep, cleanliness, and maintenance of the ballpark including painting, power washing and cleaning.
Effectively manage a budget as assigned by Management that will include, but will not be limited to, supplies, equipment and game day personnel's wages.
Hire, schedule, train, and manage an intern and part-time, game day field staff.
Develop a relationship with home and visiting managers to coordinate pre-game batting practice and attend to any specific needs, if possible.
Maintain a positive relationship with umpires.
Other duties as assigned by Management.
Qualifications Required
Two-year degree or equivalent, preferably in Turfgrass Management
Two years related experience in sports turf management, preferably with a professional baseball team.
Strong Communication and Planning Skills
Knowledge of turf grass management practices
Experience managing a budget
Ability to perform labor intensive tasks
Staff management, and time management skills/experience
Basic equipment troubleshooting skills
Able to lift 75 lbs
Able to work long hours, some weekends, and some holidays