Account Executive, Client Relations
DSE Hockey Club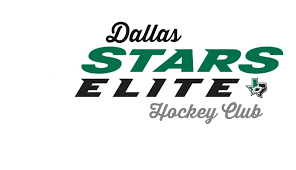 Job Description
This position is primarily responsible for the retention and management of all Victory Club Members (Full Season Ticket Holders).  Account Executives are tasked with exceeding the expected level of service for members and renewing them year over year while growing their book of business via cross-selling, referrals, and other new business initiatives. Account Executives will also be responsible for selling and renewing a partial plan base as well.
ESSENTIAL FUNCTION:
Provide exceptional customer service to all Victory Club Members (Full Season Ticket Holders)
Maintain regular touchpoints with customers, meet them face to face, and hit touchpoint targets with each customer in a way best suited to that customer's needs
Inform and educate Victory Club Members on their benefits and best practices, acting as a consultant and trusted advisor
Build rapport with the account base through efficiency, dependability, and a positive and helpful attitude
Answer all customer inquiries as immediately as possible, never to exceed 24 hours without a response during the work week
Execute all customer requests through the box office and secure payment for season ticket packages
Utilize, track, and log touchpoints and conversations within CRM as directed
Cover assigned shifts at Victory Club HQ, receptions, and other VCM experiences throughout the season
Renew full season and partial accounts at an exceptional rate, while also putting a focus on fresh sales throughout the year
ADDITIONAL RESPONSIBILITIES:
Cross-sell account base into groups, suites, and additional season ticket packages or premium products
Provide support in answering in-bound calls on Victory Club Member hotline and assisting other customers
Qualifications Required
Bachelor's Degree
Ability to work independently and as an effective team member
Strong customer service skills and problem-solving abilities
Ability to handle a fast paced and sometimes high stress environment
Excellent communication and organizational skills with a client-centric attitude.
Professional, self-motivated, confident and willing to lead by example.
1 or more years of proven sales and/or customer service experience within a sports organization is preferred.
Ability to work in a team-oriented environment with an irregular work schedule to include nights, weekends, and some holidays.
Knowledge of Archtics ticketing system, Microsoft Dynamics (KORE), and basic Excel/Word proficiency are all preferred.