Digital Producer
Houston Rockets
EXPIRED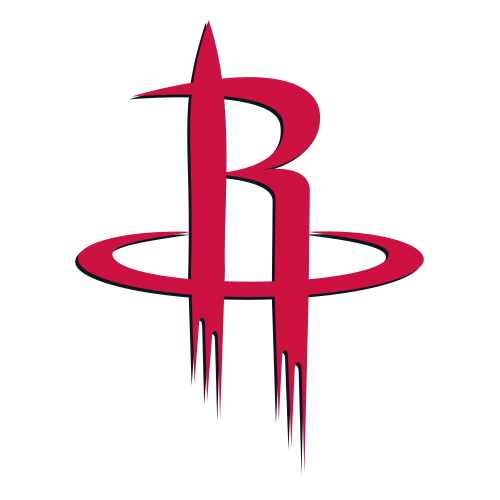 No Longer Accepting Applications
 Job Description
General Description: 
The Houston Rockets seek a hardworking, experienced, dedicated and driven professional that is talented with digital video across all platforms. This self-motivated individual can not only film, edit, animate and create motion graphics for social media and broadcast while keeping up with the latest trends and techniques, but can also combine the previous skills into a polished, professional, produced piece from start to finish quickly and efficiently.
This individual should consistently treat every project and task with equal importance as each project reflects the Houston Rockets organization and its partners. Accountability, reliability and dedication is a requirement for this position.
In this role, it is needed that you are aspiring to build new innovative marketing ideas and concepts as well as different approaches to projects daily. In other words, continue to break the mold of industry standards as well as keeping up with current social media trends, topics and pop culture references. This individual should have the ability to know the difference between producing an official marketing campaign (or related project) that reflects the integrity of the organization and quickly switch to produce a fun-spirited, entertaining social media promo for Instagram, Facebook & Twitter.
Regardless of the task or how small the project is, the Digital Producer should always strive to produce industry leading content and quickly move on to the next project.
RESPONSIBILITIES include but are not limited to:
Build motion graphic packages/templates for social media features, Instagram stories, promos, corporate sponsored elements.
Produce plays of the game with emphasis on motion graphics.
Produce :30, :60 commercial spots for broadcast.
Produce weekly/monthly creative corporate sponsored features for social media
Conceptualize, produce and edit marketing campaign unveils.
Film & edit rockets entertainers features & music videos (mascot, Clutch City Dancers, Launch Crew, Sonic Boom, etc.).
Record & produce corporate radio spots.
Film and gather in game highlights to be used for social media, broadcast, marketing and in-arena purposes.
Prepare & save broll/melts on a consistent basis to be shared to various departments as well as local media outlets & broadcast partners.
Build a trustworthy relationship with Basketball Operations to improve access and team coverage.
Produce daily hypes for marquee matchups as well as specialty nights.
Cover events as assigned throughout the city (community, corporate, tickets, partner, Landry's, etc.).
Produce promos (player, retail, Toyota Center, giveaways, social media, entertainers, schedule release, etc.).
Create weekly highlights from in-game footage (top 10 plays, dunks, etc.).
Assist in producing long format features/documentaries/behind the scenes (player, team, sponsored, etc.).
Service departmental requests (corporate activations/recaps, ticket renewals, suite promos, marketing initiatives, community & public relations requests, etc.).
Qualifications Required
MINIMUM QUALIFICATIONS:
Bachelor's degree from an accredited college/university with major coursework in broadcast/communication/video production/computer animation or equal experience.
Must have a strong background and experience in non-linear editing software (Final Cut, Premiere, Avid, etc.).
Excellent storyteller, able to emotionally invest the viewer with timing and continuity.
A master at audio levels and sound design.
Strong background in motion graphics/animation software (AfterEffects, Motion, 3ds Max, Maya, etc.) or a strong portfolio to compensate. 3D Animation a plus.
Proficient with the Adobe Creative Suite (Photoshop, Illustrator, Lightroom, Audition, Media Encoder, etc.).
Strong background and knowledge in using DSLR's (Canon, Sony, Panasonic, tc.), RED cameras, steady cams, sliders, consumer digital video devices (drones, stabilized action cams, 360 cams, etc.) as well as ENG cameras.
Steady hands while freehand recording while covering action a HUGE plus.
Solid understanding of green screen/subject lighting as well as checking sound levels for Superior audio.
The ability to work within a team environment as well as take direction.
Phenomenal communication skills.
The ability to handle and prioritize multiple projects at once.
Must be able to work long hours, nights/weekends & travel.
Follow player/team storylines daily
Understand the history of the franchise, and historical content library
Understand NBA basketball
Excellent interpersonal, verbal, written communication and organizational skills.
Comfortable working in a fast paced, time sensitive department as well as on the road and abroad.
Demonstrates our One Team philosophy of Passion, Accountability, Customer Focus and Teamwork.
Application will not be considered without demo reel upon request
 Demonstrates our One Team philosophy of Passion, Accountability, Customer Focus, and Teamwork.  
PHYSICAL & MENTAL REQUIREMENTS:
The employee is regularly required to stand, sit, walk, use handle or feel, reach, stoop, kneel, crouch or crawl, communicate with others.
The vision requirement includes the ability to review written and electronic materials in both digital and physical format.
The employee must be able to transfer and move items for departmental needs.
The employee must be able to adjust to changing work hours and locations as needed in light of the strong focus on external communications and relationships.
The employer is committed to creating an inclusive and diverse work environment and is proud to be an equal opportunity employer. All qualified applicants will receive consideration for employment without regard to race, ancestry, place of origin, colour, ethnic origin, citizenship, creed, sex, sexual orientation, age, marital status, family status or disability.