General Ledger Accountant
Sharks Sports & Entertainment, LLC
EXPIRED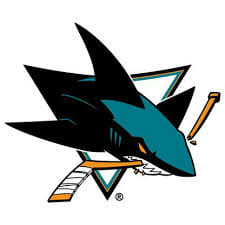 No Longer Accepting Applications
 Job Description
The General Ledger Accountant is responsible for all aspects of general ledger accounting for SSE including balance sheet reconciliations, revenue recognition, and streamlining workflow for month-end closing. The fiscal year-end of SSE is June 30.
Essential Duties and Responsibilities:
Prepare and maintain balance sheet account reconciliations.
Assist with month-end and year-end closings, and annual financial statement audits.
Maintains the integrity of the general ledger including the preparation, verification, and input of journal entries.
Prepare intercompany billings and intercompany reconciliations.
Remit monthly/quarterly sales and use tax payments and file the related returns.
Reconcile multiple sources of revenue/expense activity to the general ledger.
Contribute to the implementation of accounting procedures ensuring compliance with GAAP.
Maintain fixed asset records including acquisitions, disposals, and depreciation schedules.
Play a part in a variety of department-wide initiatives.
Support budgeting, forecasting, and National Hockey League reporting activities.
Demonstrate skill and timeliness in completing assigned tasks.
Perform other tasks and projects as required.
Qualifications Required
Bachelor's degree and at least four (2) years of related experience required.
Public accounting experience a strong plus.
Excellent organizational skills, with strong attention to detail.
Ability to prioritize and to satisfy diverse, multiple, time critical demands - multi-task oriented
Proficiency in Microsoft Office applications, especially Excel, Word, and Outlook. Strong computer skills are a necessity.
Working knowledge of generally accepted accounting principles, ability to recognize errors, and research/resolve issues with little oversight.
Excellent interpersonal skills and communication skills.
Motivated team player with positive attitude.
Able to maintain confidentiality and to ensure privacy of financial information.
Alignment with Company Corporate Values.
Experience with SAP S/4Hana and KORE are preferred but not required.