Manager, Social Media
Oakland Athletics
EXPIRED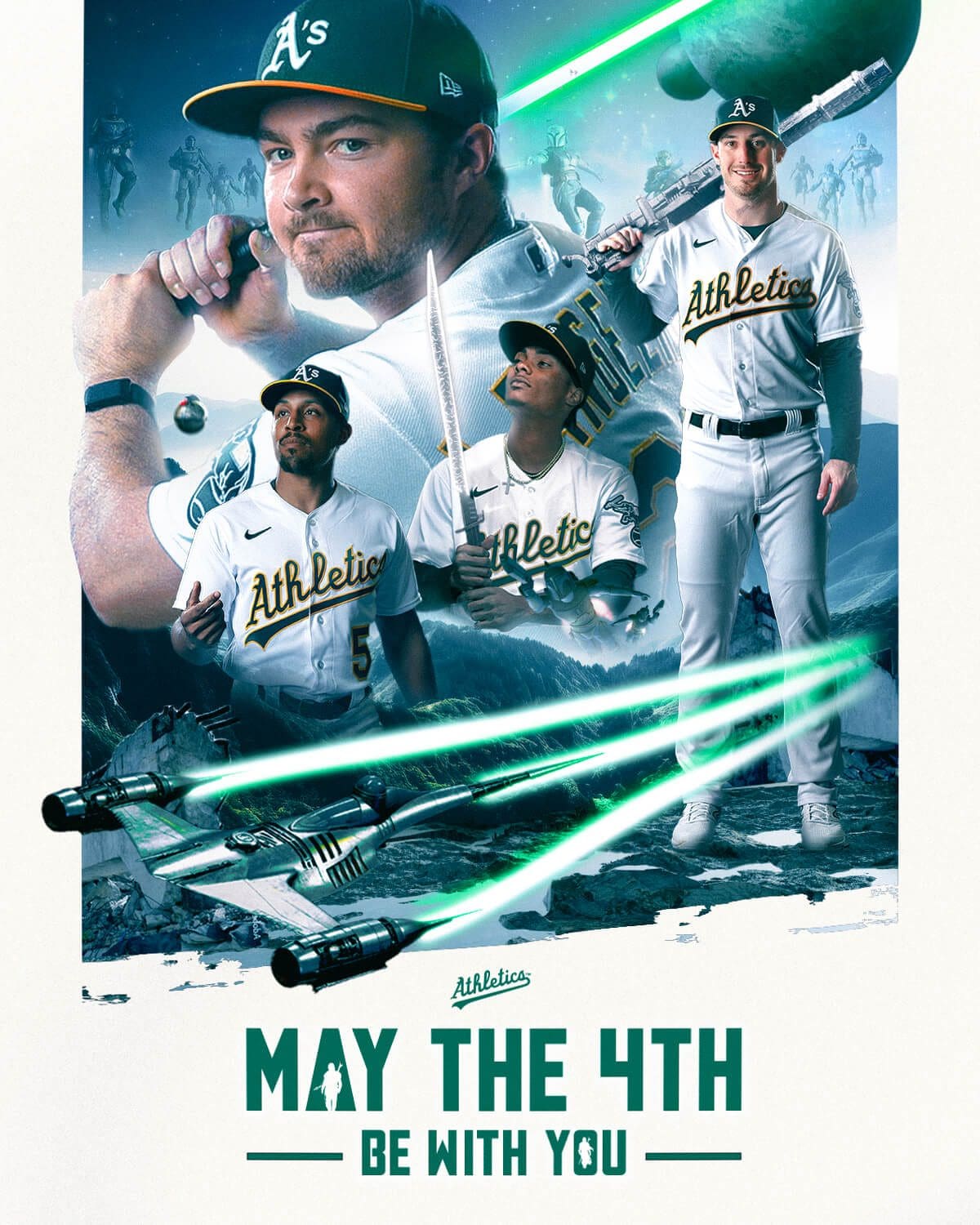 No Longer Accepting Applications
 Job Description
The Oakland Athletics are seeking a Social Media Manager to directly manage the day-to-day operations of the official and ancillary accounts of the organization while balancing the creative needs and production deadlines to bring the social strategy to life. The Social Media Manager will lead the charge in the daily management of A's social media platforms from in-game coverage, offseason planning and posting, off-day scheduling, performance reporting, and more. The employee must have a willingness to take initiative and will be able to work well in a fast-paced, rapidly changing environment while consistently bringing new ideas to the table. We are looking for an individual who is self-motivated, flexible, organized, and detail-oriented with a deep knowledge of crafting and implementing social media copy and strategies.
Responsibilities
Manage daily communications across all social media platforms and accounts, including creating, scheduling, and publishing content for all A's social media platforms - Twitter, Facebook, Instagram, TikTok, YouTube, LinkedIn, etc..
Work collaboratively with the Director of Social Media to maintain an organized content calendar, develop strategic programs tailored to increase engagement and followers.
Assist the Director of Social Media in providing daily assignments and projects to Social Media Coordinators.
Assist the Director of Social Media in the analysis of content performance to provide weekly and monthly reporting as well as ongoing learnings and recommendations.
Oversee and assist the Social Media Coordinators with daily in-game coverage, highlights, and more.
Work in collaboration with Social Media Coordinators to present and establish creative ideas for social content and upcoming initiatives.
Collaborate with various internal and external content creators (photographers, videographers, designers, etc.).
Responsible for the oversight and coverage of social media activations for corporate partnership programs, community events, business activations, etc.
Work collaboratively with Major League Baseball on initiatives, LCC program, etc.
Maintain and implement knowledge of best practices and trends in social media.
Other duties and responsibilities as assigned.
Qualifications Required
Bachelor's Degree in Marketing, Communications, or in a related field or relevant work experience.
2+ years of professional experience in social media, digital media, content creation, or digital marketing.
Excellent understanding of social media, trends, and emerging technologies.
Ability to write original, creative content on a consistent basis.
Basic understanding of Adobe Creative Suite (Photoshop, Lightroom, Premiere, etc.).
Knowledge of and experience utilizing social media analytics tools (Ex: Zoomph, Emplifi, CrowdTangle, Sprinklr, Looker, etc.).
Understanding and knowledge of Major League Baseball.
Willingness and ability to work flexible hours including games, nights, weekends, and some holidays.
MLB or professional sports experience is preferred.
Experience supervising full-time employees is preferred.
Ability to shoot photo and/or video content when necessary is preferred.
Proficiency in Spanish is a plus.