Data Science Intern
San Antonio Spurs
EXPIRED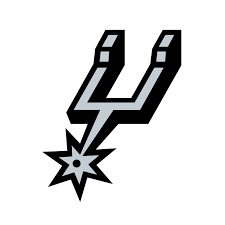 No Longer Accepting Applications
Location

San Antonio, TX, USA
Job Type
 Job Description
At Spurs Sports & Entertainment (SS&E), we work in service of something bigger than ourselves, it's so much more than the game or concert itself. It takes all members of our Spurs Family to harness the power of sports and entertainment to create moments that excite, memories that endure, and connections that strengthen our community.  We are looking for a Data Science intern to join our family! In this role, you will be responsible for aiding in the creation of preditive analytics models for various business analytics needs such as revenue forecasting, predicting customer behavior and more. This opportunity will provide the selected candidate with an organization-wide underderstanding of how professional sports organizations utilize data to make decisions regarding revenue generation and customer experience.  Does this sound like a fit for you? If so, we want to hear from you!
Responsibilities
Assist in predictive analytics models for various business analytics needs.
Prioritize and answer the most important questions where analytics will have material impact.
Collaborate with business leaders, subject matter experts, and decision makers to develop success criteria and optimize new products, features, policies, and models.
Communicate key results to senior management in verbal, visual, and written media.
Other duties as assigned.
Qualifications Required
Currently enrolled in a college or university pursuing degree in computer science, statistics, economics, or other related technical field
Some knowledge of Python or R required
Ability to communicate analytical findings to a non-analytical audience required
Familiarity with Machine Learning preferred
Familiarity working in Microsoft Azure preferred
Familiarity with Tableau, Power BI or any other dashboarding tool preferred
Versatility and willingness to learn new technologies on the job
100% of work can be done remotely