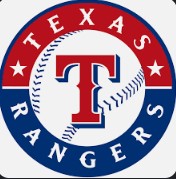 No Longer Accepting Applications
Location

Arlington, TX, USA
Job Type
 Job Description
 The Director, Baseball Communications will handle major responsibilities in the Texas Rangers Baseball Communications Department.
ESSENTIAL FUNCTIONS OF POSITION INCLUDE, BUT ARE NOT LIMITED TO THE FOLLOWING:
Lead writer and designer of layout for all department-related publications, including media guide and postseason media guide.
Manage team PR responsibilities and serve as team liaison on significant portion of road trips.
Assist the Vice President of Media Relations in efforts and strategies for promoting the club.
Lead efforts to produce high-quality information on team and its players for daily game notes and press releases.
Manage distribution of team news and research on department Twitter account.
Manage Communications Box site.
Assistance with miscellaneous communications and media projects and events, including press conferences, media conference and Zoom calls, and media luncheons.
Contribute to department obligations for various non-Rangers events at Globe Life Field.
Oversee daily media operations during spring training.
Contribute editorial copy to game program.
Assist in the game day management of the press box and various other responsibilities for the writing press and broadcast levels at Globe Life Field.
Responsible for the supervision and management of the department's intern.
Assist visiting team PR representatives with various gameday items.
All other duties as assigned.
Qualifications Required
College degree required.
Minimum of five years' experience in related communications field.
Strong working knowledge of baseball.
Proficient in Microsoft software and Adobe Creative Cloud.
Self-starter, multi-task oriented with minimal supervision.
Ability to delegate responsibility to others.
Excellent written and public speaking skills, interpersonal skills, and decision-making skills.
Must be available to work nights and weekends and to travel as game and event duties require.
Communications experience as an intern or related position with professional sports team or collegiate athletic program required.