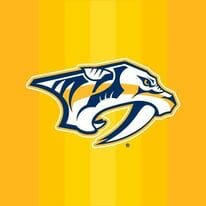 No Longer Accepting Applications
Location

Nashville, TN, USA
Job Type
 Job Description
Public Safety Officers will be responsible for securing the building and equipment of the arena and enforcing access throughout the building. They will maintain order before, during, and after events. Public Safety Officers will be assigned to a variety of posts during an event. Examples are guest screening using walk through metal detectors and/or handheld wands, posts securing access to restricted areas of the facility or securing parking facilities for events. Positions may require standing or walking for long periods of time. Specific post assignments are subject to change from event to event. All officers must be able to work any position as needed.
Areas of Responsibility:
Provide friendly customer service.
Perform security related functions, including patrolling arena premises, monitoring cameras in the security base, and responding to and documenting incidents.
Respond to calls and incidents at the facility.
Verbally answer questions from staff and the public.
Perform other duties as assigned by Public Safety Management.
Qualifications Required
18 Years Old.
High School Diploma or equivalent.
Friendly, outgoing personality with a desire to serve the company and public.
Available to work a variety of shifts, including evenings, weekends and some holidays.
Customer service experience.
Ability to speak and communicate clearly with others. Strong interpersonal skills.
Basic computer skills.
Ability to read and write clearly and legibly in order to draft clear, thorough incident reports.
Must possess valid driver's license and have reliable transportation.
Previous security experience an asset.
Applicants must pass a background check.
Must have or be able to obtain TN Private Protective Services Unarmed Security Guard license.