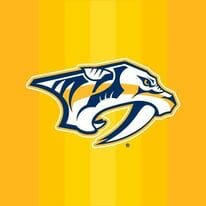 No Longer Accepting Applications
Location

Nashville, TN, USA
Job Type
 Job Description
The Public Safety Lead will be responsible for securing the building and equipment of the Arena and enforcing access throughout the building in the absence of a supervisor. Public Safety Lead will maintain order before, during and after events and will be assigned to a variety of posts during an event. Examples are guest screening using walk through metal detectors and/or handheld wands, posts securing access to restricted areas of the facility or securing parking facilities for events. Specific post assignments are subject to change from event to event. All officers must be able to work any position as needed.
Major Responsibilities/Activities:
Provide mentorship/training of newly hired Public Safety Officers and provide direction as necessary.
Assist the Public Safety Director/Manager/Supervisor as needed in developing and executing new policies and participate in security leadership discussions.
Monitor and control the movements of patrons, visitors, employees and contractors along with monitoring exterior activity including pedestrians and vehicle traffic.
Patrol premises and circulate among visitors, patrons and employees to preserve order and protect property.
Monitor and authorize entrance and departure of visitors.
Prepare badges for employees and ensure proper access to authorized areas of the Arena.
Operate detecting devises to screen individuals and prevent passage of prohibited articles into Arena or restricted areas.
Escort individuals to specified locations and provide personal protection.
Use walkie-talkies and cell phones to stay in contact with security personnel.
Inspect and adjust security systems, equipment and machinery to ensure operational use and to detect evidence tampering.
Write clear and concise reports of daily activities and irregularities, such as equipment or property damage, theft, presence of unauthorized persons or unusual occurrences, incidents or medical emergencies.
Immediately notify police or fire department in case of emergency.
Provide friendly customer service.
Be alert during duty period and perform security related functions.
Respond to calls and incidents at Arena.
Qualifications Required
High School Diploma or equivalent.
Good judgment.
Minimum 3 years of related work in safety and security, preferably with arena experience.
Demonstrated proficiency in supervising security personnel and success in a leadership capacity.
Law enforcement or military experience preferred.
Proficiency in all Security Operations as the Subject Matter Expert (SME) of the designated shift.
 Ability to maintain strict confidentiality in all matters pertaining to security/personnel.
Strong problem solving, interpersonal and conflict resolution skills.
Excellent oral and written communication skills.
Friendly, outgoing personality with a desire to serve the company and public.
Available to work a variety of shifts, including evenings, weekends and some holidays.
Experience working with the public, particularly in a customer service role.
Basic computer skills.
Report writing experience, including the ability to write thorough, clear and concise security reports.
Must have or be able to obtain TN Private Protective Services Unarmed Security Guard license.
Possess a valid Tennessee driver's license, a suitable driving history, be insurable by employer's insurance carrier and have reliable transportation.
As a condition of employment, qualified applicant will be subject to an extensive and thorough background investigation, including a criminal history check, previous employment verification, driving record check, and character references.