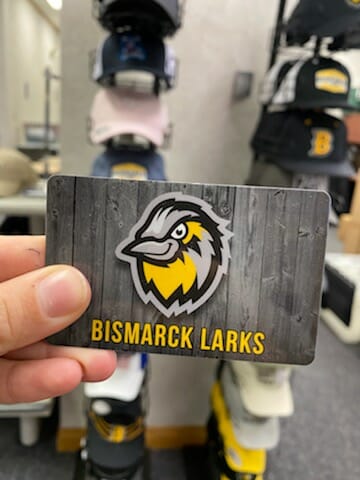 No Longer Accepting Applications
 Job Description
The Bismarck Larks are looking for a Merchandise Intern to join their team in Bismarck, North Dakota for the 2023 season. As the Merchandise Intern you will help support our merchandise and ballpark operations teams. This includes but is not limited to: executing merchandise operations, developing strong marketing and sales tactics, providing the highest level of service to fans, players and staff, and serving as a Larks representative at various promotions, events, Larks games and Funatix events.
Start Date: May 8, 2023
End Date: August 21, 2023 (dependent on post season play)
Academic Qualifications: Applicants should be studying a subject in a relevant field. This may include but is not limited to Sport Management, Event Management, Hospitality, Business, Marketing, Sales, Merchandising.
Roles and Responsibilities
Pre-Season Responsibilities:
Merchandise inventory
Merchandise store setup including pre-season cleaning and stocking
Game Day Responsibilities:
Merchandise store setup and operation
Cash handling and credit card transactions
End of home stand inventory reports completed and sent to Vice President of Ballpark Operations
Post Game Responsibilities:
General cleaning of merchandise store
Merchandise pickup and storage
Any other request made by front office personnel
Post Season Responsibilities:
Collect merchandise and complete inventory of collected items
Cleaning & organization of merchandise stand and storage room
Qualifications Required
Availability to work all home games, team events and Funatix Events
Cash handling experience
Customer service and/or management experience preferred
Proficient in Microsoft Office and Google Sheets
The ability to work extended hours upwards of 14 hours and lift 30-50 lbs
Strong verbal communication skills
Strong organizational and time management skills
Strong attention to detail
Must be a team player with strong leadership and communication skills
Must be enthusiastic with a desire to work hard and have a positive "can‐do" attitude
Ability to multi‐task and handle responsibility
Self‐ motivated and ability to take initiative
Enthusiastic team player, shows enjoyment and interest in working collaboratively