Ticket Sales Intern
SONOMA RACEWAY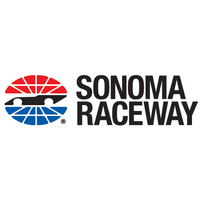 No Longer Accepting Applications
 Job Description
Sonoma Raceway interns will have the ability to play an integral, hands-on role in the growth and enhancement of the Sonoma Raceway brand in preparation for its annual NASCAR and NHRA events.
In addition to assisting in administrative and office duties, candidates will take ownership of various aspects of events that take place at Sonoma Raceway. This includes, but is not limited to the planning, set-up, execution, and tear-down of events. Additional non-event duties may include assisting other departments with promotional appearances, covering telephones, data entry, and staffing guest services/hospitality positions for events. Responsibilities will vary by department.
Internship Terms – Some flexibility is available on start/end dates depending on the student and school program requirements.
Position Responsibility:
The Ticket Sales interns will gain experience in all aspects of the Ticketing Department from sales, customer service, operations, logistics, and database management on multiple platforms. Interns in the Ticketing Department can expect full-time hours during May, June, and July.
Mandatory event dates:
Toyota/Save Mart 350 Weekend (June 9-11, 2023)
Ferrari Challenge (July 21-23, 2023)
Denso NHRA Sonoma Nationals Weekend (July 28-30, 2023)
Qualifications Required
Open communication from all members of the Sonoma Raceway team.
Fun, collaborative environment
Ability to work behind the scenes and gain hands-on experience at a major sporting event.
High standards of excellence.
Opportunity to maximize your abilities and learn new skills
Fair Compensation