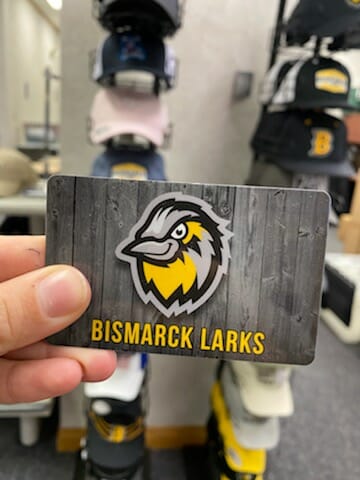 No Longer Accepting Applications
Location

Bismarck, ND, USA
Job Type
 Job Description
The Sports Broadcast intern will also support our marketing, media and sponsorship teams by assisting with storytelling and marketing elements including but not limited to: videos, team stories, social media pieces, graphics, press releases, etc. You'll work closely with the marketing and media departments and other internal teams to showcase the Bismarck Larks mission of using FUN to make a difference in our community and state.
The Sports Broadcast intern will serve as Larks representative at various promotions, events, Larks games and Funatix events.
Start Date: May 8, 2023
End Date: August 21, 2023 (dependent on post season play)
Academic Qualifications: Applicants should be studying a subject in a relevant field. This may include but is not limited to Sport Management, Broadcasting, Journalism, Marketing and Communications.
Roles and Responsibilities
Broadcast all 36 home games on the Northwoods League TV Network or ESPN+, including pre and post-game shows during the regular season (and playoffs if necessary)
Responsible for any pre-game assignments including game/player research, statistics, and interviews
Responsible for updating the official scoring roster, including taking headshots of new players and uploading to the team website
Responsible for updating in-stadium elements such as the official standing and line up board
Responsible for calling all the action of each game, describing in detail the action of a highly competitive, summer collegiate baseball championship season
Responsible for post-game duties include but not limited to: live interviews, and a wrap-up of both nightly team and Northwoods League results
Assist with writing promotional pieces for digital platforms and team program
Assist with production of in-house video projects
Represent the team at various Larks and Funatix Events and participate in other outside, community events and mascot appearances, as defined by the team
Promote a positive fan experience by interacting with our fans in all areas of the ballpark
Qualifications Required
Availability to work all home games, team events and Funatix Events
Play-by-play experience required
Previous internship or job in live sports broadcasting preferred
Experience using Adobe Premiere
Experience posting to social media including Facebook, Instagram, Twitter, TikTok and LinkedIn
Strong verbal and written communication skills
Strong organizational and time management skills
Strong attention to detail
Must be a team player with strong leadership and communication skills
Must be enthusiastic with a desire to work hard and have a positive "can‐do" attitude
Ability to multi‐task and handle responsibility
Self‐ motivated and ability to take initiative
Enthusiastic team player, shows enjoyment and interest in working collaboratively
The ability to work extended hours upwards of 14 hours and lift 30-50 lbs
Uphold our core values: Best, Uplift, Nerve, Teamwork. These core values set the tone in everything we do, help us succeed on and off the field, make a difference in the community and provide the best experience in sports.  It is important that the person in the position commits themselves to these core values.